Escrita por: Tito Tintaso
Requerimientos
Ítems necesarios
Bucket of water
Nettle Tea y Bowl of water
Chocolate dust
Bucket of milk
Snape grass
Recompensa
Poder matar Mogres (Necesitas 32 de Slayer)
Tienes que viajar a la parte sur-este de Rimmington encontraras a Skippy lo encontraras en la siguiente imagen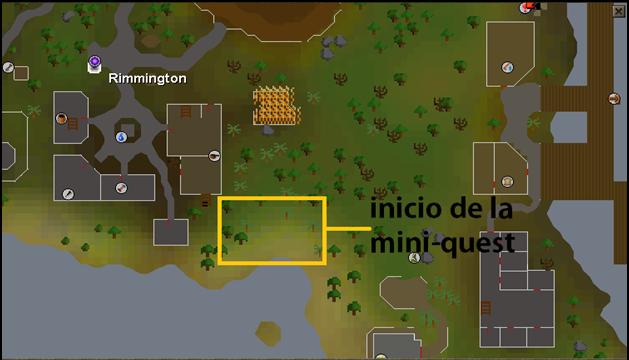 Habla con el y Selecciona la segunda opción
Usa el Bucket of water y dáselo a el, te dirá que esta muy frio.
Vuelve a hablar con el y te dirá que le des algo caliente , así que vamos a preparar el te
Mesclamos el Nettle y Bowl of water y nos quedará una nettle-water y lo cocinamos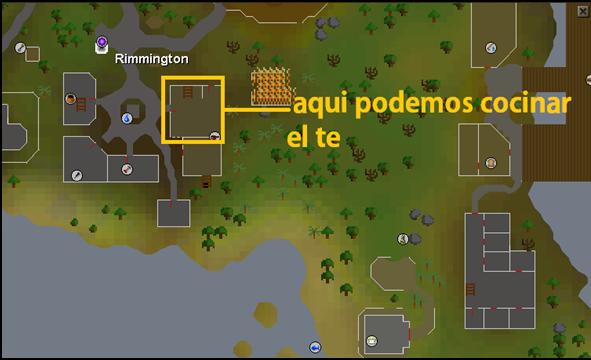 Una vez cocinado dáselo y el te dirá que quiere un bucket of stuff. Ahora usa Chocolate dust y el Bucket of milk y mézclalos, luego usa el Snape grass el la mescla que hiciste y mézclalos otra vez y la mezcla te dio un ítem llamado hangover cure
Dásela a Skippy una vez dado el te dirá algo acerca de los mogres que es un ogro y que a el lo atacaron y que se escapó.
Listo mini-quest acabada