Lugar de comienzo:
Segundo piso del Castillo de Lumbridge,
Habla con el Duke .

Recompensa:
1 Quest Point.
Air Talisman.
Runecrafting Skill.
Acceso a la mina de rune essence.

Objetos Necesarios:
Ninguno.

Requerimientos:
Ninguno.
1.- El Duke Horacio te entregara un Air talisman y te pide que se lo lleves al Head Wizard, el cual se encuentra en el sotano de la wizard tower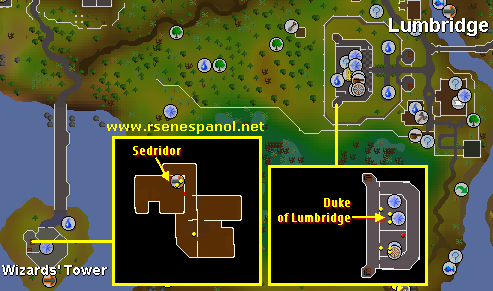 2.- Cuando llegues a la Wizards Tower ve al sotano y habla con Sedridor, el estara asombrado con el talisman.
I'm looking for the head wizard.
Yes, certainly.
3.- Sedridor te dara un paquete que tienes que entregar a Aubury, que se encuentra en la tienda de runas de Varrock.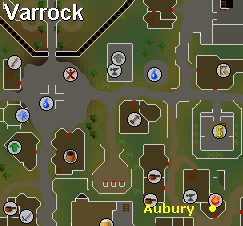 4.- Aubury te pedira el paquete para estudiarlo y te dara unas notas, que tendras que llevar nuevamente a Sedridor en la Wizard Tower.
I've been sent here with a package for you.
Yes, please.
5.- Te dejara en el puente de la wizard tower, solo ve y habla con Sedridor en el sotano para terminar la mision.