Lugar de comienzo:

Hablando con Sir Tiffy Cashien en el parque de Falador

Recompensa:

1 Quest Points

5000 Slayer Exp

Acceso al armamento de los White Knight

Requerimientos:

Quest Priest in Peril
Quest Recruitment Drive

Quest Rune Mysteries

Quest Lost Tribe (Necesitas esta quest, porque si en la parte de las Clues te dan una Bone spear debes ir a las Dorgeshuun mine a buscar al Mago)

32 Quest points

Objetos Necesarios:

20 rune essense (o pure essense)
10000 gold coin O 1 Law rune, Slayer gem y Molten glass
1.- Anda al Parque de Falador y habla con Sir Tiffy Cashien. Te dirá que vallas a hablar con Sir Amik Varze para que lo sustituyas. Dirígete al White Knight's Catle, a hablar con Sir Amik Varze que en la torre oeste del castillo en el tercer piso.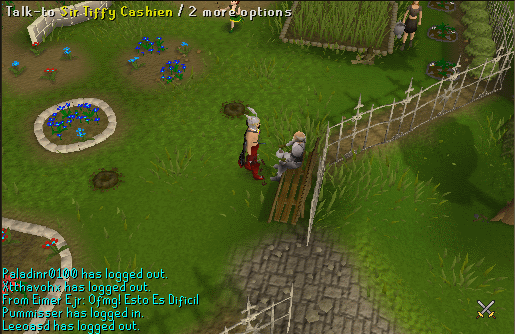 2.- Sir Amik Varze te pide que seas su Squire. Recházale y pidele que si puedes sustituir su lugar. Preguntale si hay empleos disponibles. Te dirá que no porque no hay ninguna crisis en este momento. Vuelve con Sir Tiffy Cashien en el parque de falador.
3.- Sir Tiffy le dirá acerca de una crisis que empieza a tomar forma. él también le dirá acerca de un peligroso criminal, y le pide que vuelva a Sir Amik.
4.- Sir Amik le dirá que "Evil Dellagar Solus" ha vuelto, y le pedirá su ayuda. Aceptar plenamente y que le sustituya en la "White Knight Order". Ahora volver a Sir Tiffy Cashien.
5.- Ahora Sir Tiffy tendra que darte un "Communications Orb". Le puedes pasar una Law rune, la slayer gem y algo de molten glass y el te hara una, o le puedes comprar una con 10.000 Gp. Cuando tengas tu orb hazle click derecho para contactar a Savant. Preguntale por tu "assignment". Otra vez click derecho sonbre tu orb, y observa los 2 minivideos que Savant le ha proporcionado(Los videos solo los puedes ver dentro del White Knigh't Castle). Una vez que termines de ver los minivideos, dirigete a Taverley Dungeon al area de los Black Knight.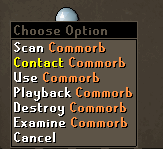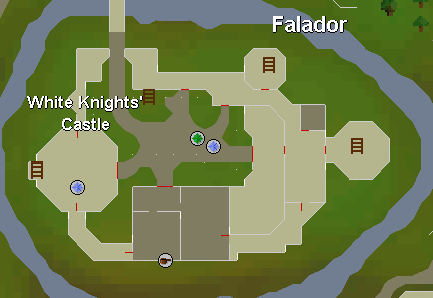 Te saldra lo siguiente cuando uses "contact commorb"


Despues vas al White Knight castle y usas la siguiente opccion de tu Commorb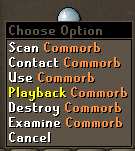 Cuando uses Playback de tu Commorb, haz click en Current Assignment y te saldran las siguientes opciones, elije el Record 1 y te saldra un minivideo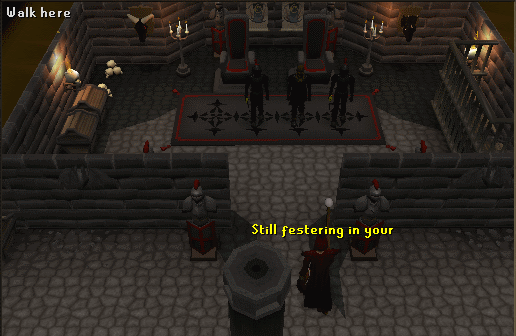 Cuando veas el primer minivideo, usas denuevo Playback en tu Commorb y seleccionas el record 2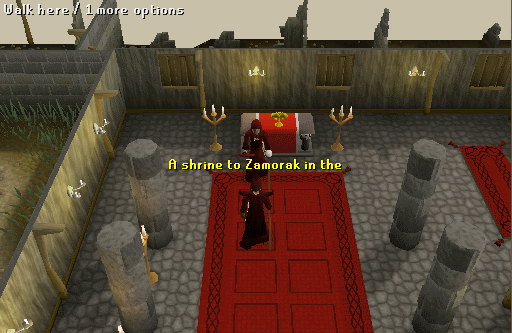 Despues de vistos los Videos te vas al Dungeon de Taverley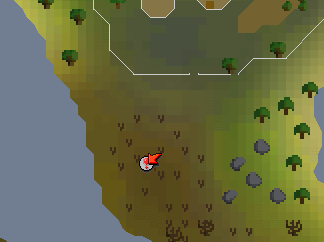 6.- En la zona de los Black Knight del Taverley Dungeon, habla con Lord Daquarius. El no te dira nada. Mata algunos de los Black Knight alrededor de el y después de eso el no tendra otra opccion que habla contigo. Después de hablarle la primera vez, hablale denuevo , tu veras que no puedes conseguir mas información de el. Ahora necesitaras encontrar a un Mage of Zamorak.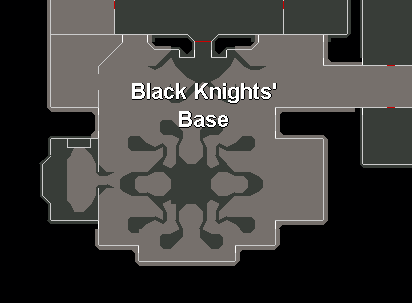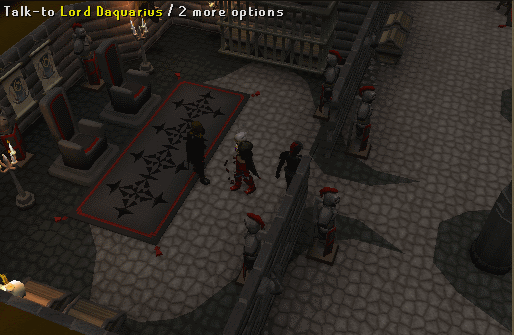 7.- Anda para Edgeville y habla con el Mage of zamorak y te dira que lo encuentres en el chaos temple de Varrock, si no le has hablado antes en Edgeville no lo verás en Varrock él le dirá que Solus Dellagar se ha movido hacia el este de su ubicación. Te daras cuenta de que Solus Dellagar esta en Canifis. Camina hasta Canifis.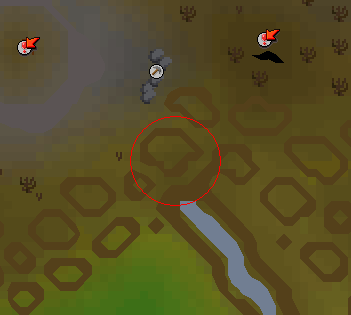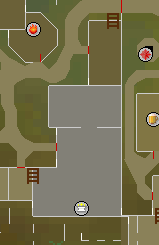 8.- Cuando entres a Canifis, deberas explorarlo con la opccion "Scan" de tu Commorb, aparecera un video de Solus Dellagar, el se arranca y empiezas a hablar con Savant y te dara un item, este item es uno de los item que obtendras para poder encontrar a Solus Dellegar. (en mi caso es un Eye Patch mi primer item)
9.- Cada vez que te de una nueva locación, deberas usar la opcción "Scan" para obtener un nuevo item con su correspondiente Locación. Antes de escaniar! Mantente seguro de que tienes 1 espacio en tu bolso desocupado! Los item son al azar, y deberas repetir este proceso 4 o mas veces. Aca una lista para completar los clue de los item que te dan :D.
· Clue 1: White Pastel Wizard Hat – Primer piso del Grand Tree en Gnome Stronghold
· Clue 2: Cape (Blue) – Champions Guild en Varrock
· Clue 3: Greenman's Ale – Yanille's Dragon Inn
· Clue 4: Banana – Banana plantation en Karamja
· Clue 5: Eye Patch – Brimhaven, pub con los piratas pirates
· Clue 6: Unholy symbol – Spirit of Scorpius' Grave (al norte del Observatory)
· Clue 7: Castle Wars Ticket – Castle Wars
· Clue 8: Frog legs – Lumbridge Caves (Giant Frogs area)
· Clue 9: Goblin Mail – Goblin Village
· Clue 10: Bone Spear – Lumbridge Cave (Dorgeshuun mines)
· Clue 11: Fake Beard – Al-Kharid (Ali Morrisane)
· Clue 12: Fremennik Cloak – Rellekka
· Clue 13: Bear fur – Fur stall in Ardougne Marketplace
· Clue 14: Red vine worm – McGrubor's Woods, West of Seers Village
· Clue 15: Blue Wizard Hat – Wizards Tower
· Clue 16: Earmuffs – Morytania tower, Banshee area
· Clue 17: Grey Toy Horse – Draynor Market, Draynor Village
· Clue 18: Cake – Cake Stall, Marketplace in East Ardougne
10.- Una vez que te ven "20 Pure essense o Rune Essense" te dira que es su ultimo lugar de escondite y esta en las minas de rune essense. Alli deberas matarlo!
Aquí algunos lugares para ir ala Rune essense mine:
Wizard Sedridor en Wizard Tower al sur de Draynor Village.
Aubury en el shop de runas enVarrock, al Sur del Banco del Este.
Wizard Cromperty al Este de Ardougne.
Wizard Distentor en la Magic Guild (Yanille) Necesitas 66 de magia para poder entrar.
Saldra un video de.. que es "muy poderoso" lol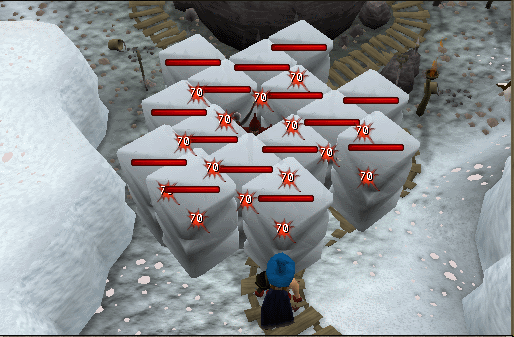 Cuando entres a la Rune Essense mine deberas matarlo, no es para nada fuerte lol era la pura finta nomas jajaja, una vez que lo mates te dara una su Hat. Llevasela a Sir Amik Varze en falador para reclamar tu recompenza.