Escrita por: Neo0897
Tale of Muspha
Lugar de Comienzo:
Habla con Erjolf al noreste de Relleka
Requerimientos:
Recompensa:
800 Woodcutting Exp
500 Firemaking Exp
Objetos Necesarios:
8 Cosmic y 8 Water Runes.
Para empezar la quest debes hablar con Erjolf  en la montaña nevada al noreste de Relleka (Para llegar rápido puedes usar el código DKS de los fairy ring)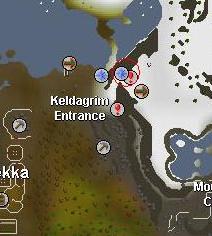 Habla con Erjolf y te contara que encontró algo extraño en una cueva cercana a ese punto. Acepta guardar el secreto y entra a la cueva atrás de Erjolf.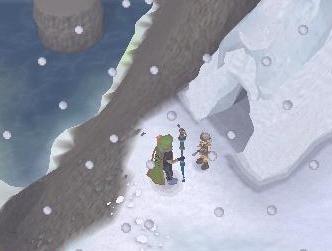 Cuando estés dentro veras a Erjolf al otro lado del río, crúzalo dando click en las Flat Rocks en la orilla del río para cruzar, sigue a Erjolf hasta la siguiente cueva  y vuelve a hablar con el dentro de la cueva, te dirá que hay algo congelado al centro de la cueva protegido por pilares de hielo y contara que es parte de sus labores para los Fremennik, acepta ayudarlo con su labor.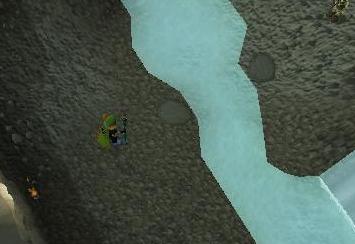 A Erjolf se le ocurrió una idea para poder derretir el hielo y es con pequeñas balsas prendidas con fuego (aparecerá una animación que te explica de cómo construir y prender las balsas). Toma 10 Driftwood de la pila cerca del estanque y usa el Knife en ellos para hacer las balsas.
Para poder derretir el hielo hay que bloquear y desbloquear el flujo de agua varias veces, entonces hay que seguir estos pasos y no abra mucho problema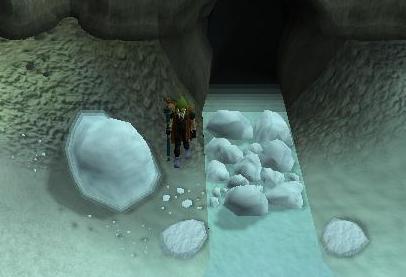 1er paso: Bloquea el flujo oeste y este de agua (necesitas la spade para hacer esto).
2do paso: Ve al norte de la cueva y suelta 4 balsas para derretir la pared norte del iceberg.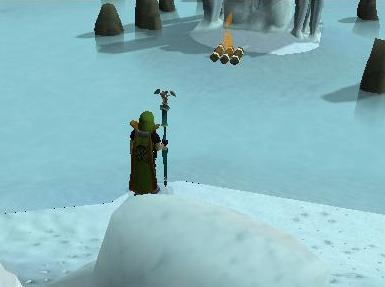 3er paso: Desde casi la misma posición que estabas lanza 4 balsas consecutivas una detrás de otra para derretir la pared este del iceberg.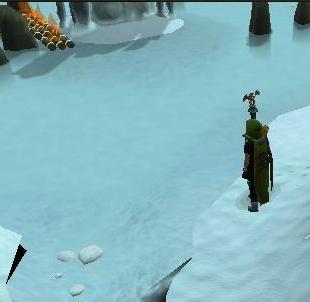 4to paso: Desbloquea el flujo oeste y bloquea el flujo sur de la cueva
5to paso: Vuelve a lanzar 4 balsas una detrás de otra pero esta vez desde la zona este de la cueva para derretir la pared sur del iceberg.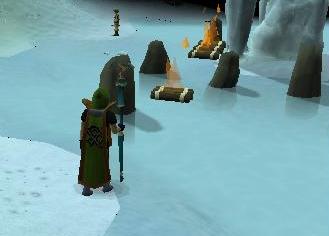 6to paso: Bloquea el flujo oeste y desbloquea el flujo este
7to paso: Ve a la zona oeste de la cueva y lanza una balsa desde las posiciones que aparecen en las imágenes de abajo.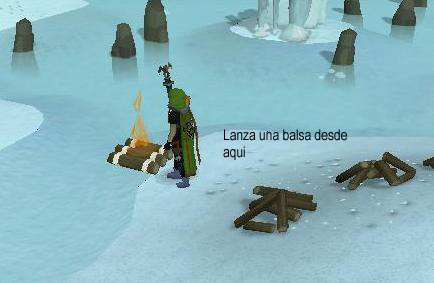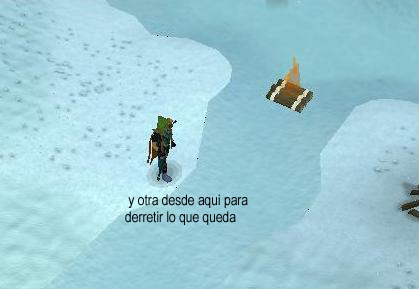 Después de esto habrás derretido las paredes y Erjolf te felicitara, habla con el y dirá que no era una armadura como pensaba el sino una criatura de tiempos antiguos.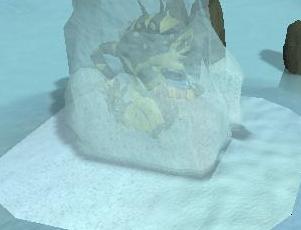 Erjolf te dirá que visites al Nature Historian para recabar mas datos de que o quien esta  encerrado en ese cubo de hielo. El Nature Historian se ubica en la zona de caza de Trollweiss.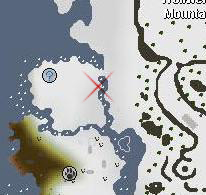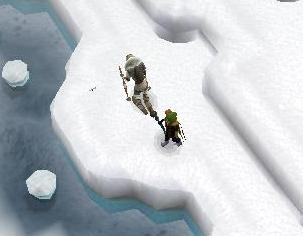 Cuando llegues con el historiador le contaras sobre la criatura encerrada y el te hará unas preguntas para saber con certeza de que se trata. Las respuestas son las siguientes:
What color is the creature?
It's yellow.
How many arms does it have?
A: Four.
How many legs does it have?
A: No legs, it's like a snail.
A: It has spikes which run down its spine.
It has a spiky tail, with vicious spines.
Describe the creature's hands.
It has pincers, like a crab.
El historiador identificara la criatura pero no sabe lo que es exactamente lo que es, pero si le preguntas sobre donde podrías encontrar mas de ellos te dirá que en el Kharidian Desert , arriba de Pollnivneach.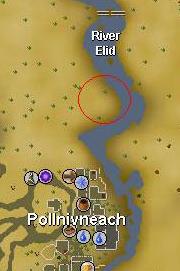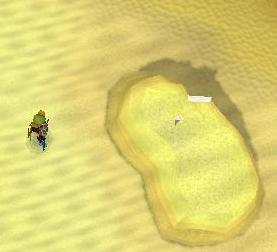 Cuando llegues habrá un montículo de arena,  quita la arena con tu pala y de repente aparecerá  Ali the Wise que también estaba buscando lo que acabas de encontrar, Ali te contara de que la estatua es una criatura llamada Muspah  y que actualmente no existe y que su creación es consecuencia de otra persona, también te dirá que para sacar a la criatura del cubo de hielo debes usar la magia Enchanted Level 1 con 4 Cut Sapphires alrededor del cubo.
Vuelve a la cueva donde Erjolf y el abra colocado un 'puente' para llegar donde el cubo, coloca los 4 sapphires y luego encántalos.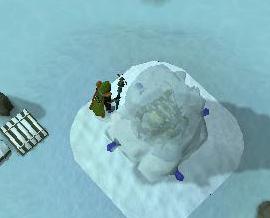 Luego de haberlos encantados se derretirá el hielo (recoge las gemas) y Muspah quedara libre, habla con el y se convertirá en Jhallan y de que se había transformado intencionalmente y para poder invernar, acepta ayudarlo para encontrar otro lugar mas pacifico donde no puedan encontrarlo para poder seguir invernando.
Sal de la cueva y habla con Erjolf para preguntarle para llegar mas dentro de la cueva, te responderá que lo encuentres a en la orilla al oeste de la zona de caza de Trollweiss.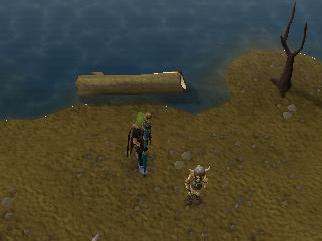 Cuando hayas llegado habla con Erjolf y te dirá que te preparo un tronco para que construyas una canoa, usa tu hatchet(hacha) para construir una y viaja en ella , entra en la cueva mas cercana.
Cuando estés dentro encontraras a Jhallan, habla con el y te pedirá encontrar un lugar frío, sin luz y que no sea un túnel. Para esto dirígete al lugar mas sureste de la cueva y pregúntale a Jhallan si este es un buen lugar, cuando diga que si, coloca los cut sapphire alrededor de el y habla con el para que te de un trofeo para Erjolf después de una Larga discusión. Luego de esto Jhallan se volverá a congelar.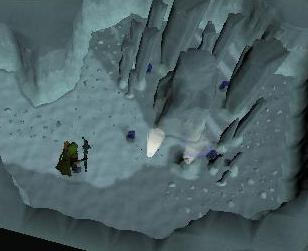 Sal de la cueva y vuelve con Erjolf  para recibir tu recompensa
¡Felicidades Quest Completa!