Lugar de comienzo:
Hablando con Almera en la casa al Nor-Este de Baxtorian Falls

Recompensa:
1 Quest Points
13750 Attack Exp
13750 Strength Exp
2 Diamonds
2 Gold bars
40 Mithril seeds – sirven para plantar flores
Puedes regresar a la cascada y entrenar ahy

Requerimientos:
Sobrevivir a Fire Giants de nivel 86
Sobrevivir a Moss Giants de nivel 84 (sin aramadura ni arma =O)

Objetos Necesarios:
6 Air Rune
6 Water Rune
6 Earth Rune
Rope
1.-Empieza hablando con Almera al Nor-Este de Baxtorian Fall's.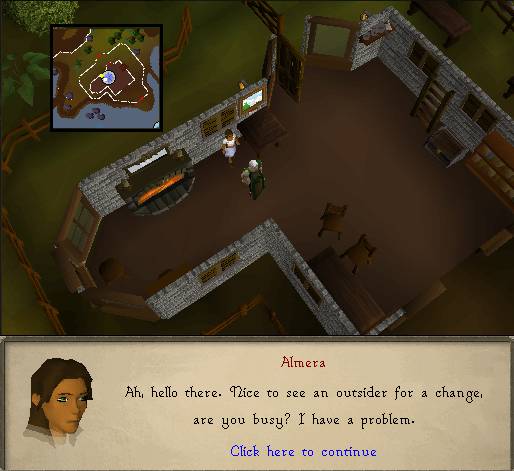 2.-Después de hablar con Almera, dirígete al patio de la casa y usa la pequeña embarcación.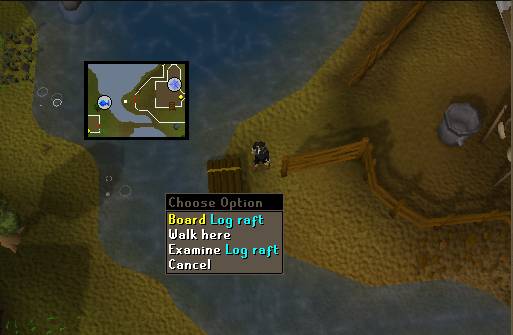 3.-Deberás hablar con el niño (Hudan), tu le ofrecerás ayuda pero el te dirá que tu la necesitas mas asíque. a salvarse solito nomás!.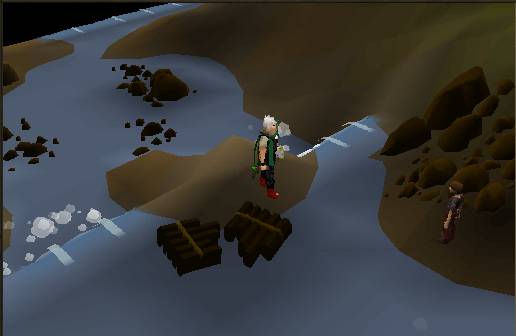 4.-Bueno entonces procederemos a bajar por el río. Primero utiliza tu Rope en la Rock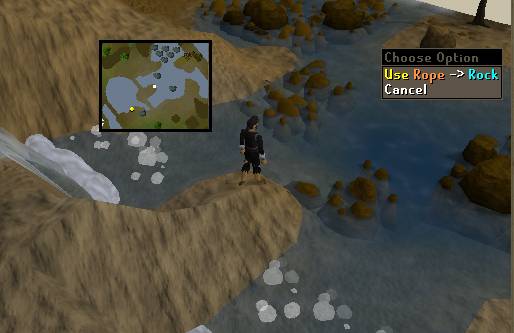 5.-Una vez cruzado, utiliza la rope de nuevo en el Dead tree que esta al lado tuyo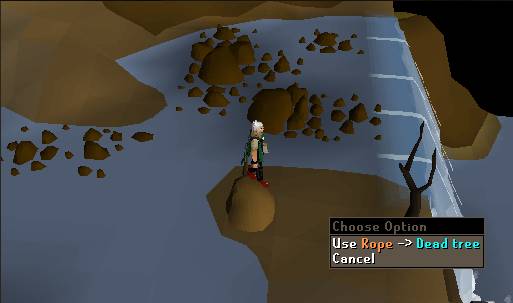 6.-Una vez que bajes, Metete en el barril, no trates de pasar por la puerta que hay atrás tuyo, osino te dañaras por la caida.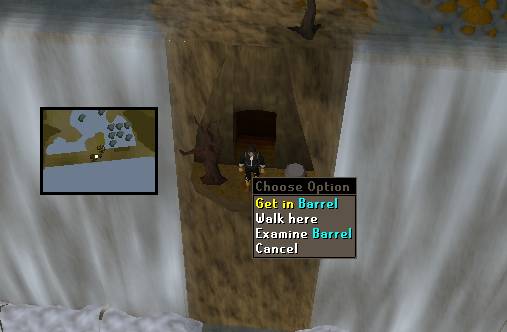 7.- Una vez que uses el barril, llegaras sano y salvo a la costa y deberas caminar a la casa que esta solo al Nor-Este de ese lugar 😀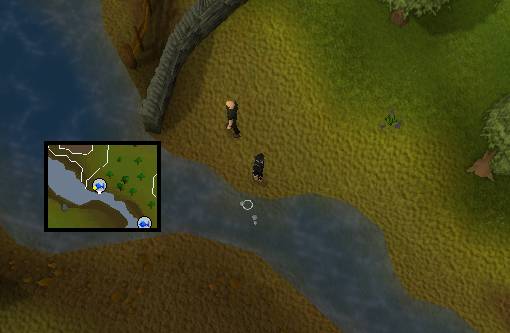 8.- Una vez que llegues a la Casa, habla con Hadley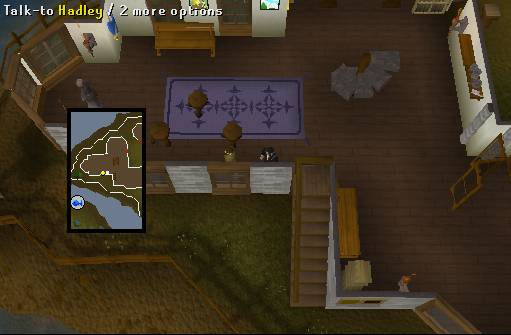 9.-Terminada la Conversación te dirá que busques en el segundo piso en los libros, uno en especial que se llama "Book of Baxtorian" (Léelo) luego háblale de nuevo a Hadley y usa las 3 primeras opciones de Chat.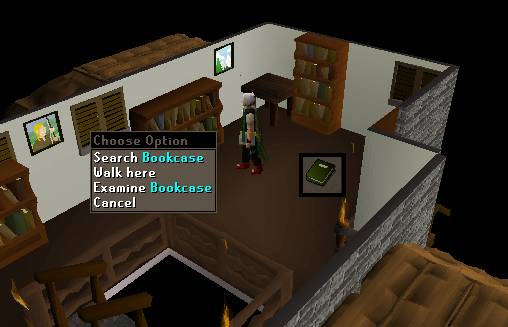 10.-Después de hablar de las 3 opciones con Hadley, deberás ir rumbo al Dungeon de Tree Gnome village (TE RECOMIENDO LLEVAR UN RING OF DUELLING PARA TELEPORT A CASTLE WARS)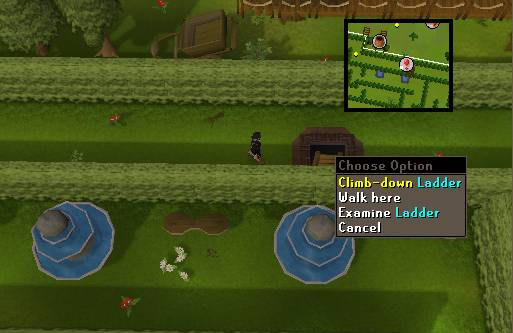 11.-Una vez abajo ve hacia el este (à) y busca en la caja que es diferente a las otras y encontraras una Key.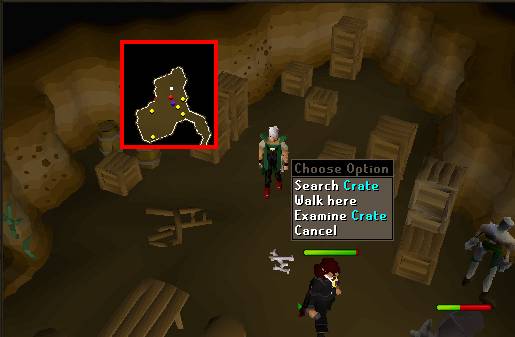 12.-Ahora ve hacia el Oeste (ß) y usa la Key en la puerta, una vez adentro habla con el enano que se llama Golrie.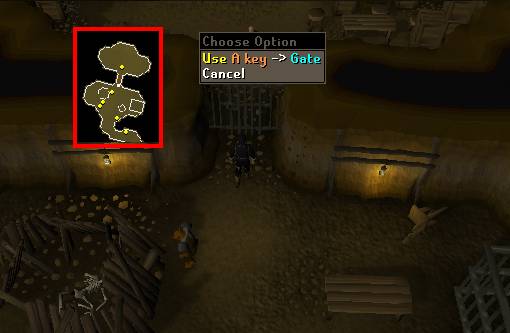 13.-Una vez que le hables, preguntale si puedes tomar algo de su "Basura" y te dara una Piedra especial que se llama "Glarial's pebble"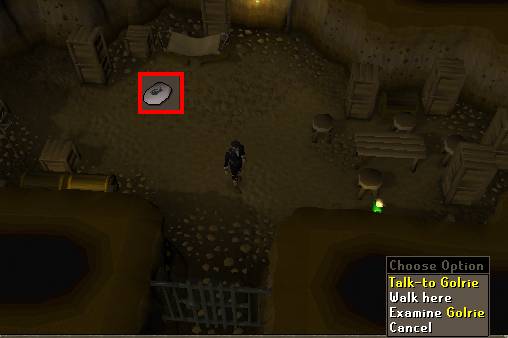 14.-Usa Teleport a Ardounge, ve al banco y guarda todo (Tu Armadura, Joyas,Armas,Runas,Arrows,etc) y lleva algo de food y la "Glarial's Pebble" por supuesto, luego camina hasta la casa de Hadley y ve hacia el Nor-Este de la casa, encontraras la "Glarial's Tomb".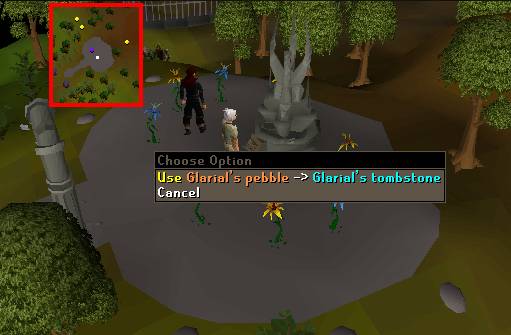 15.-Una vez abajo, ve al oeste (CUIDADO CON LOS SUPER MOSS GIANTS XD), Abre y revisa el Cofre y encontraras un Glarial's Amulet.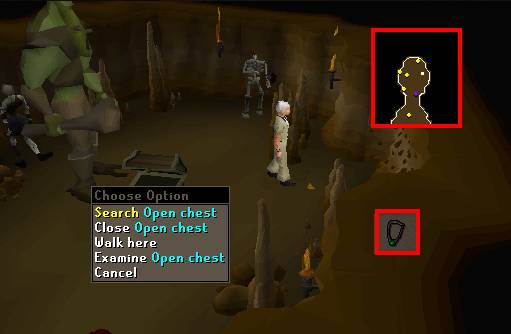 16.-Ahora ve al sur de la habitación y busca en la Tumba, encontraras un "Glarial's Urn"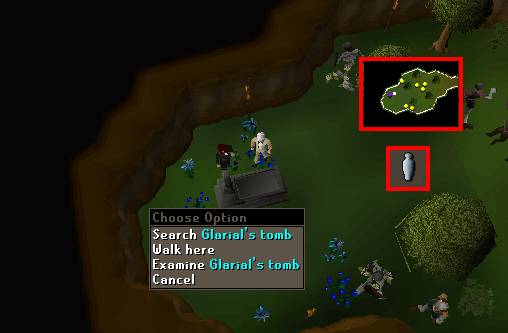 17.-Sal de la cueva y camina hasta el banco de Ardounge. Ahora si quieres usa tu armadura para protegerte de los Fire giants, lleva comida, la Glarial's Urn, el Glarial's Amulet (Puesto en tu cuello), LA ROPE (Fundamental) y las runas (6 Air, 6 Earth y 6 Water runes).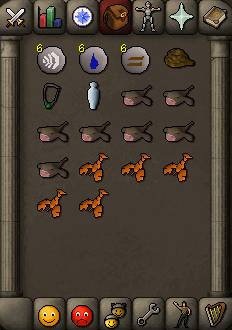 18.-*Recomendación = Usa tu Games Necklace Nuevamente a barbarian outpost, y camina a la casa del inicio de la quest denuevo* Una vez alli repite los pasos 2-3-4-5, (ASEGURATE DE TENER TU GLARIAL'S AMULET PUESTO) y cruza la puerta.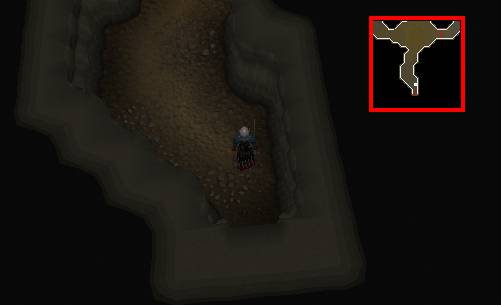 19.- Una vez adentro, ve al Nor-Este, abre la puerta y encontraras Skeletons, bueno no los mates solo busca en las cajas de esa habitación hasta que encuentres una Llave.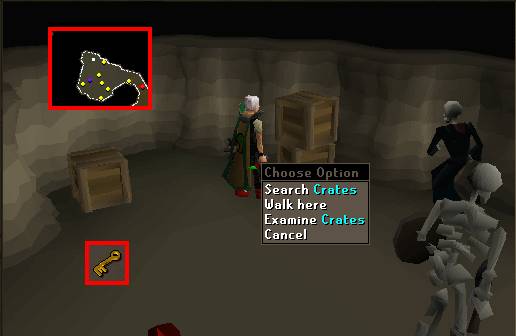 20.- Ahora ve a la habitación del Nor-Oeste donde estan los Fire Giants, trata de pasar corriendo y usar la llave que encontraste en la Puerta.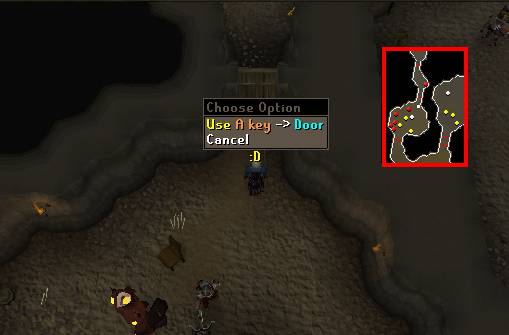 21.- Luego de llegar a la Sala Final Deberas usar 1 Runa de Aire, 1 de Tierra y 1 de Agua en cada uno de los "Pillars"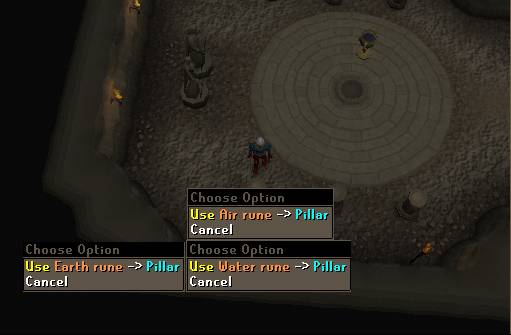 (TODO ESO EN UN CADA UNO DE LOS SEIS PILARES)
22.-Una vez que termines de poner cada runa en los pilares, sacate tu Glarial's Amulet y usalo en la "Statue of Glarial"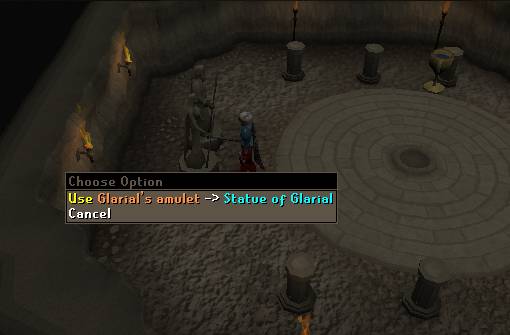 23.- Cuando lo uses te teletransportaran a una sala nueva, en donde podras tomar el trofeo pero OJO (NO LLEGUES Y TOMES EL MALDITO TROFEO; COMO ME PASO AMI NO SEAN TAN NABS PLX) Usen la Glarial's Urn encima del Trofeo.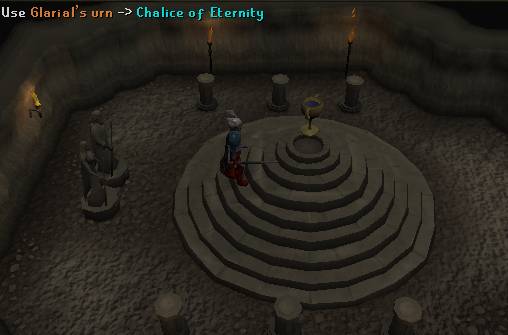 LUEGO DE ESO PASARA LO ESPERADO