Lugar de comienzo:
Habla con Jorral en el Outpost al sur del Grand Tree

Recompensa:

3 Quest Points
1000 Crafting Exp

1000 Prayer Exp

750 monedas de oro

Enchanted key – sirve para encontrar tesoros

Actualizacion en las exposiciones del museo de Varrock – habla con Historian Minas

Requerimientos:

Quest Priest in Peril

Quest The Restless Ghost

Nivel 20 Crafting

Nivel 40 Smithing

Nivel 40 Mining

Objetos Necesarios:
Spade (Pala)

2 ecto-tokens (Ninguno si tienes pasada Ghosts Ahoy)

Sapphire Amulet (Sin encantar)

Ghostspeak Amulet
La quest comienza aquí: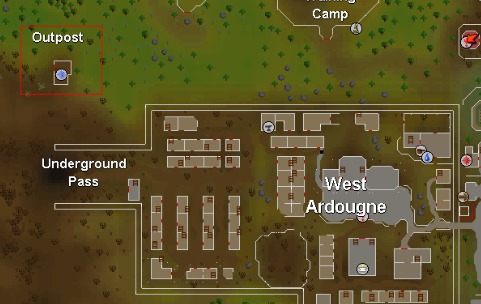 Hablen con jorral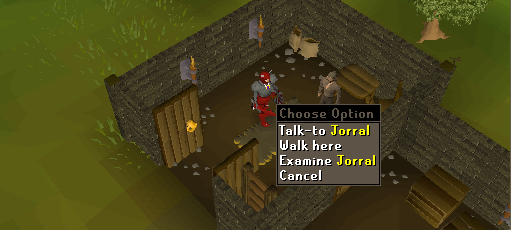 El les dirá que todo esta perdido que el edificio tiene un historia de muchas generaciones, Después el les dirá que ustedes pueden ayudarlo Díganle que les diga mas y después les saldrá un corto video.
Después del video el les dirá a ustedes que piensan ustedes escojan la primera

Después el les dirá que hay 3 personas que podrían ayudarlo escojan la 1 i después la 2 , Después la 2 y otra ves la 2, Después la 3 y otra ves la 3 y habrán comenzado la quest 😀
Después vayan a ardougne al centro En la zona roja para hablar con el silver Merchant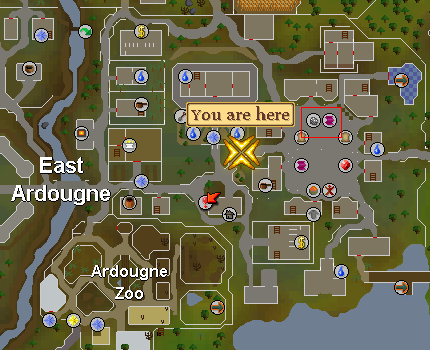 Hablen con el y escojan: Ask about the outpost Después el les dara una llave
Ahora vayan a port phasmatys en la zona roja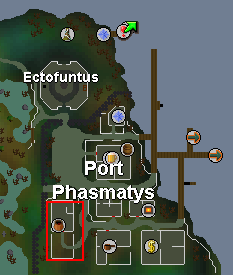 Para pasar a port phasmatys necesitaran tener puesto su Ghostspeak amulet y 2 ecto-tokens (con la quest Ghosts Ahoy entras gratis), y hablen con droalak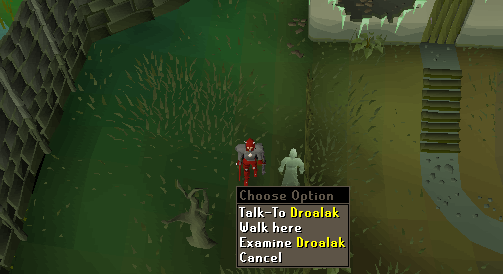 Ahora vayan con melina hablen con ella y en su inventario deben de tener sapphire amulet cuando hablen con ella al final les darán el amuleto automáticamente. Melina se encuentra en esta zona (zona roja)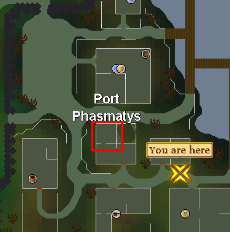 Ahora regresen a hablar con droalak y les dara un pergamino
Ahora vayan a relleka a hablar con blanin que se encuentra aquí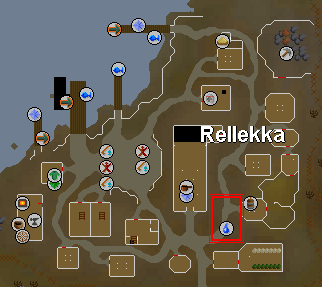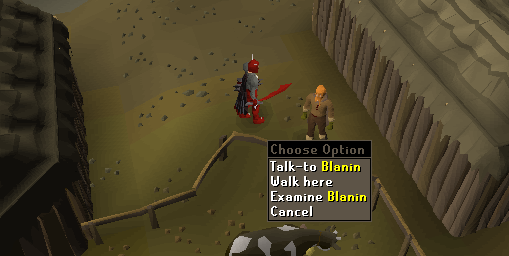 Después vayan a hablar con dron que se encuentra aquí: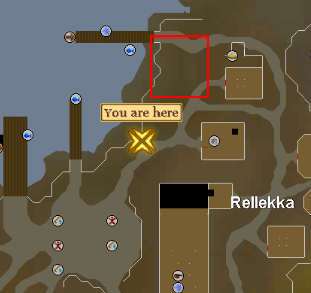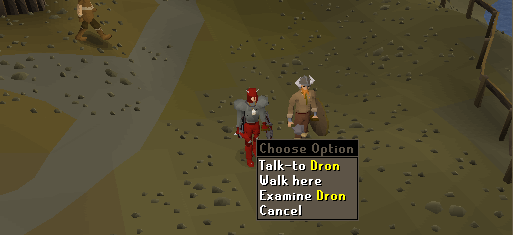 Hablen con el y le dirán que necesitan hablar con el, después ustedes escogen: I´m after important answers, despeus le dicen Why you´re the famous warrior dron! Despues les ara una serie de preguntas las respuestas son : 2,1,2,1,2,2,1,3,3,1,1,1 Si las pusieron bien les saldrá esto:

Después el les dirá que 2 mejores amigos se dividió uno fue zamorak y otro saradonim que finalmente se unieron bajo guthix y uno decidió convertirse en rey de ardougne
Ahora vayan con jorral de nuevo y cuéntenle lo que paso después denle el pergamino que les dio droalak despeus díganle a jorral: What´s the story so far? Y después Go to go bye!
Ahora vayan al obervatory en esta parte: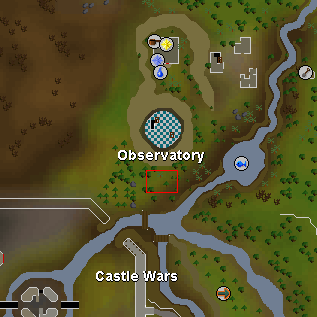 Usen su pala (spade) en esta parte y encontraran un tesoro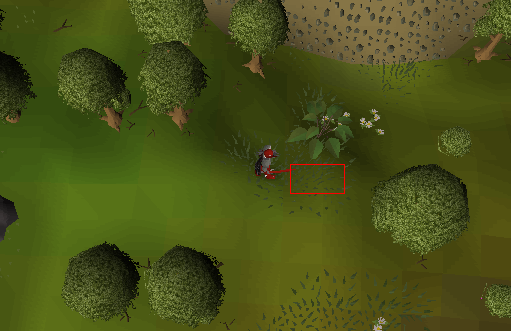 Después usen la llave que les dio el silver Merchant con el cofre

Y encontraran un libro

Ahora vayan con jorral de nuevo y denle el libro después el les dara una letter
Ahora tienes que ir a hablar con el King lathas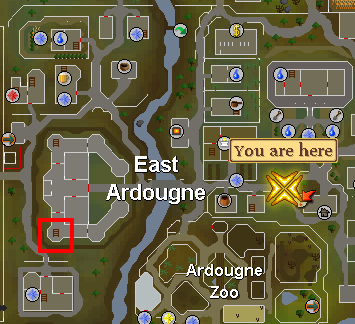 Suben al segundo piso van en medio y encontraran al King lathas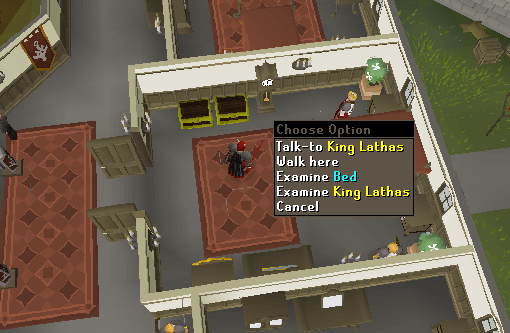 Hablan con el escogen la 1 opción el leerá la letter y dara otra letter la cual se la deben dar a jorral
Ahora tienen que ir con jorral de nuevo hablan con el y el leerá la letter y listo quest terminada 😀