x
Lugar de comienzo:
Leer el cartel en el Centro de Canifis.

Recompensa:

2 Quest Points
1000 Thieving Exp

Ring of Charos (Hace que los hombre lobo piensen que eres uno de ellos)

Acceso a la Werewolf Agility/Skullball area usando tu Ring of Charos

Requerimientos:
Nivel 20 en Crafting.

Nivel 25 en Thieving.

Quest Priest in Peril terminada.

Quest The Restless Ghost terminada.

Matar un experimento nivel 51.

Objetos Necesarios:
Pala, 50 monedas, Aguja, 5 Rollos de hilo, Amuleto de Ghostspeak, 3 Alambres de bronce, y 1 Barra de plata.
Para empezar la quest deberas leer el letrero que esta en el centro de canafis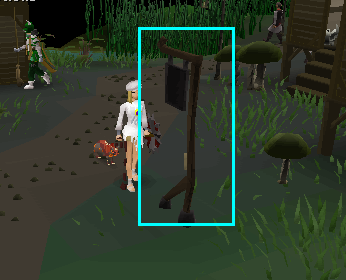 Ahora debes caminar hasta la masion del Dr. Frankestrain y hable con el.
El Dr te preguntara si ests interezado en un trabajo y tu le diras que si. Luego te hara un par de preguntas como, How World you describe yourself in 1 word? A lo que debes responder, Brain-Dead, luego te preguntara What is you Greatest Skill? Y tu le debes responder con Grave Digging, y el te dira que necesita partes del cuerpo para hacer una una creación y llevarla a la vida.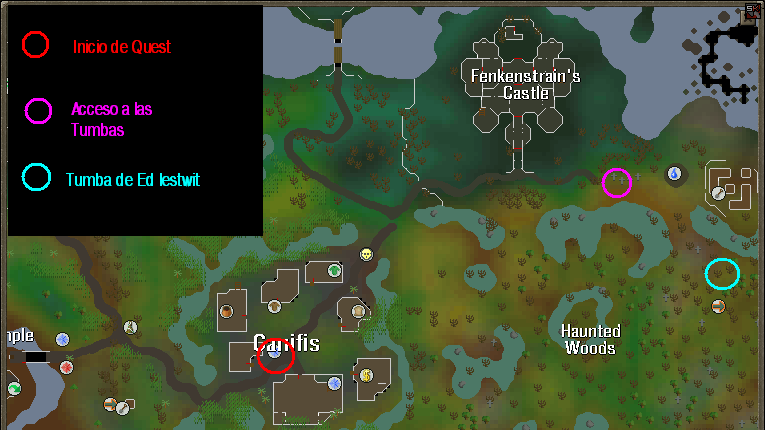 Ahora bien valla a las escaleras del oeste, y y suba las escaleras y del lado derecho encontraras una habitación donde hay una biblioteca, busque un libro que hable sobre Grave digging. Cuando lo abras, te saldra una pieza de mármol en forma de triangulo, Ahora Valla al este y busque del otro lado otro cuarto similar con una biblioteca, y alli buscaras otro libro titulado Handy Maggot Avoidance Techniques, y cuando lo abras recibirás la otra parte del amuleto, usa una parte con la otra y crearas un Obsidian amulet.
Ahora ve a las tumbas (ubicacion en el mapa) y utiliza tu amuleto para desbloquear la entrada.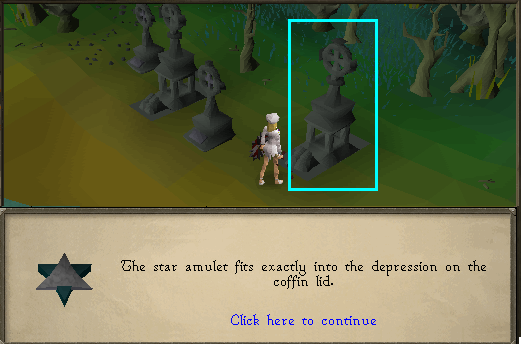 Después de desbloquearla le das clic en la tumba otra vez y ya puedes entrar.
Ahora Camina hacia el oeste hasta encontrar a un experimento lvl 51, matalo y te dropeara una llave.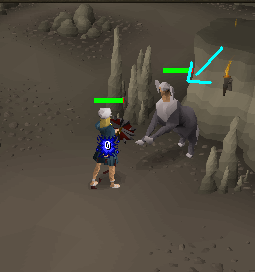 Ahora camina al noroeste hasta encontrar una puerta y utiliza la llave en ella.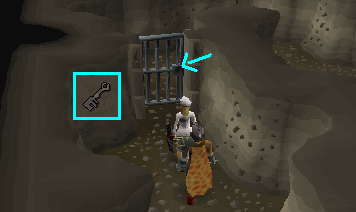 Caminar por el pasillo, subir la escalera y cavar con el spade en las tres tumbas hasta encontrar, un torso, unas piernas y unos brazos.
Ahora vuelve a la mansión y habla con el jardinero fantasme, Asegurate de tener tu ghostspeak amulet o no podras hablar con el. Entonces preguntale por su cabeza y después de una charla el aceptara llevarte a donde esta su tumba. (te seguira todo el camino).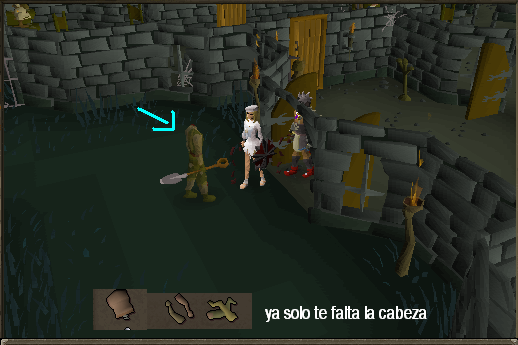 Ahora ve con el a su tumba (hubicacion en el mapa). Y Cava hasta encontrar su cabeza.
Una vez que tengas su cabeza ve al bar de canafis y compra un cerebro por 50 coins.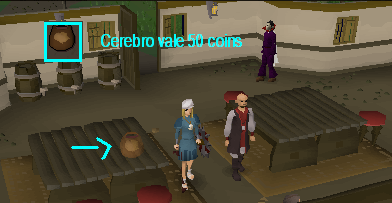 Ahora usa el cerebro que comprastes junto con la cabeza del jardinero.
Ahora ve a darle las partes que encontrastes al Dr. Frankestrain es importate que lleves tus hilos y agujas.
El Dr. Cosera el cuerpo, pero necesita arreglar su rayo para traerlo a la vida. Entonces, ve con el jardinero de nuevo. Y preguntale acerca de la llave y el mould.
El te dara una llave, y la utilizaras para abril el armario que esta en la casita que esta donde el jardinero. De alli sacaras una escoba.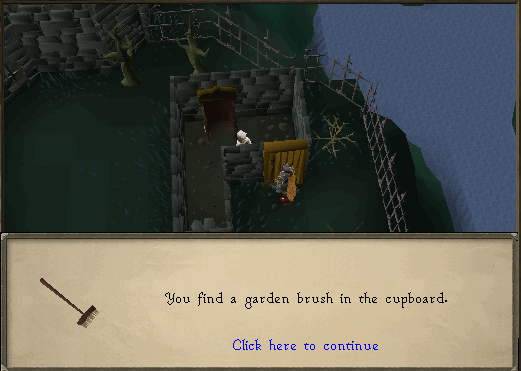 Con la escoba limpia coje unas ramitas que estan en el suelo, y con el alambre las unes a la escoba , para esto necesitaras tres ramitas.
Ir a la parte oeste del castillo y en el segundo piso, encontraras una chimenea utiliza la escoba en ella, y te saldra un molde.
Ahora teleport a falador, (u a otro horno) y utiliza la silver bar en el horno para hacer un The conductor, ahora teleport a varrock, y vuelve a caminar a canafis. Ahora que tienes el conductor dirigete a la mitad del castillo, subes las escaleras y de frente hay unas puertas grandes, atraviesalas sube las escaleras y encontraras el relámpago zap. Ahora utliza el conducto en el y veras algunos rayos.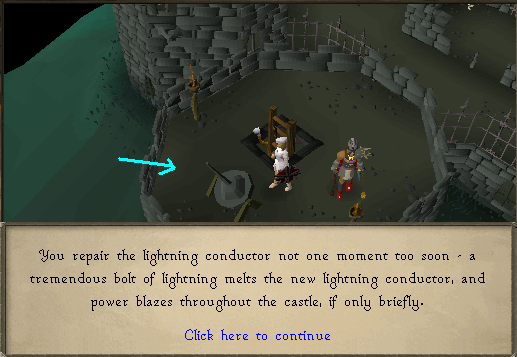 Ahora ve y habla con el Frankestrain mounster que se encuentra a lo largo de la unas grandes puertas y subiendo las escaleras, y el te dira que no es malo y te contara su version de la historia, después que termines de hablar con el, ve y habla con el doctor, y le das pickpoket, y recibiras el charos ring.