Lugar de comienzo:
Tree Gnome Stronghold hablando con Brimstail

Recompensa:
2 Quest Points
12000 Magic Exp

6000 Runecrafting Exp

2500 Woodcutting Exp

250 Construction Exp

Crystal saw

Requerimientos:
Quest The Grand Tree

Nivel 5 Construction

Nivel 46 Magic

Nivel 13 Runecrafting recomendado

Nivel 45 Woodcutting recomendado

Objetos Necesarios:
Pestle and mortar

Hammer

Maple log

Knife

Oak Log

Buquet vacío

Saw (sierra)

Cualquier hacha

Mud rune
1.- Vayan a donde Brimstail para empezar la quest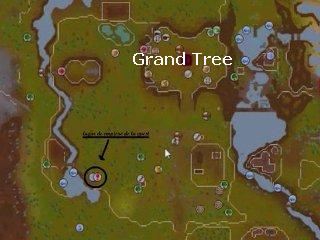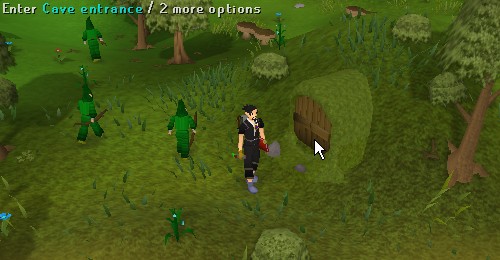 pongan "what's that cute creature wandering around?", después "yes, that sound's fascinating…despues "I'm more interested in your researches right now", despues "of course" y ya empezaron la quest. Vayan a la sala de al lado y "chismoseen" (miren todo).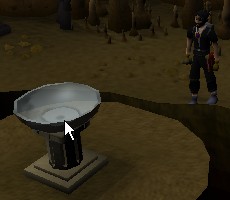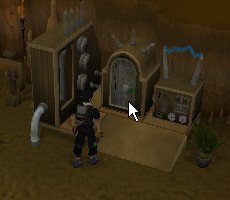 2.- Lluego vayan y háblenle a Brimstail de nuevo y pongan "I've had a look in the other room now." Y luego pongan "of course I'd love to!"
3.- Ahora vayan a donde el señor que no sabia hablar de la quest grand tree village y hay tendrás una gran charla con videitos y todo eso.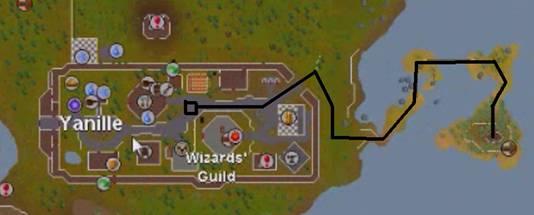 4.- Regresen a donde Brimstail y pongan

Y apareserá un nice y corto vid
5.- Vayan a un Tree, hay unos cercas de la entrada del Gnome Stronghold y utilicen el knife en uno, tiene que ser Tree normal o Evergreen y tendrán un bucket of sap. Luego utilicen la mud rune con el pestle and moltar para crear un polvo.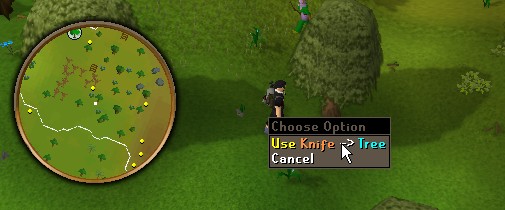 6.- Vayan a donde empezaron la quest, háblenle a Brimstail, pongan la primera opción. Utilicen el polvo con el bucket of sap. Vayan al cuarto de al lado y arreglen la maquina dañada. Vayan a hablarle otra vez a Brimstail y pongan "I think I've fixed the machine now!" y te dará unas figuritas. Ve a donde la máquina que la vas a desbloquear. Como la desbloqueas? Tienes que encontrar el número que está en la pantalla (en mi caso es 7) a través de la tabla formulada (que es la de abajo) vas a encontrar el número. Si no lo tienes te toca sacarlo. Como? En la imagen 2 está. Si necesitas mas figuras Brimstail te dara unas cuantas mas.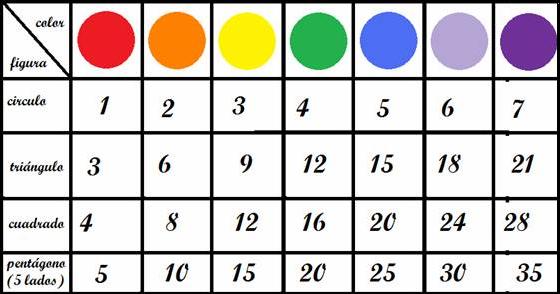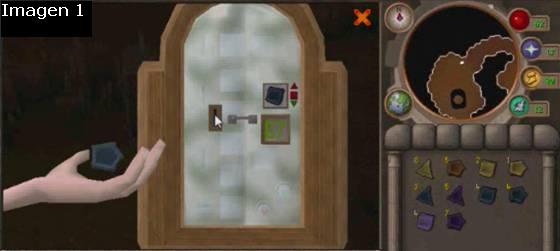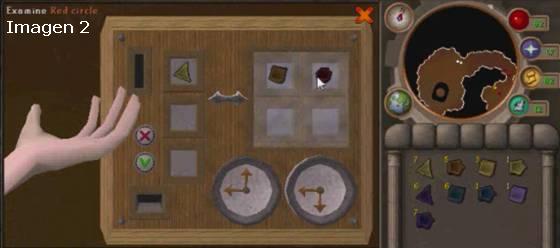 7.- Listo cuando lo logres saldrá un minivideo y verás como esos conejitos bonitos se vuelven malos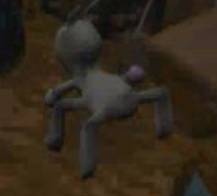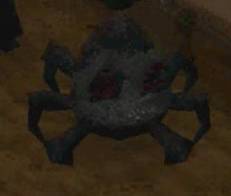 Antes Después
8.- Habla de nuevo con Brimstail, y te dira que mates a todos los montricos son 6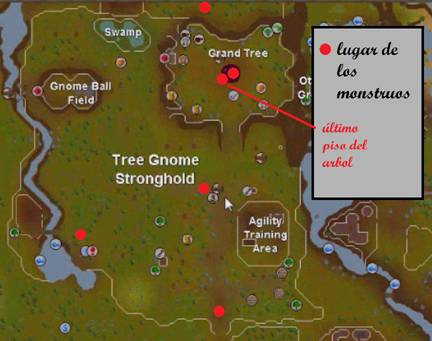 9.- Vayan a donde el rey a reclamar su recompensa