Lugar de comienzo:
Habla con Dondakan the Dwarf, el se encuentra en Dondakan's rock, en la ciudad de Keldagrim.

Recompensa:

2 Quest Points
5000 Defence Exp

5000 Mining Exp

5000 Smithing Exp

Acceso a la mina de oro

Requerimientos:
30 Defence

40 Mining

50 Smithing

Skills recomendadas: 55+ combate, 37-43 Prayer.

Quest: Dwarf cannon, Fishing contest.

Tener la habilidad para derrotar a Arzinian Avatar of Magic/Range/Melee (Level 75-125)

Objetos Necesarios:
Pickaxe (de cualquier tipo)

5k coins

4 gold bar

Ammo mould (lo puedes comprar al terminar Dwarf cannon).

Objetos recomendados:

Comida (lobster hacia arriba)

Prayer Potions

Ring of Charos(a), Objetos para cargar energía (energy potions, boots of lightening, spotted/spottier cape, Explorer ring, etc.), teleport a Camelot, Falador)
Parte I: Una Roca impenetrable.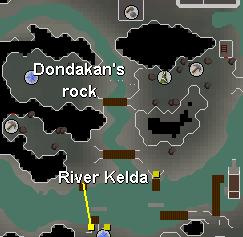 Paso 1.
Habla con Dondakan the Dwarf, el se encuentra en Dondakan's rock, en la ciudad de Keldagrim. Para llegar a el tienes que cruzar el rió en ferry quien te cobrara 2 coins para llevarte al otro lado (Si tienes el Ring of Charos(a) no te cobrara nada).
Cuando hables con el, le preguntaras el porque esta golpeando la muralla con el cañón, te dirá que no es una muralla, es una roca, y que quiere llegar a la mina que se encuentra en el otro lado. Te pide que busques información sobre que roca es para poder atravesarla.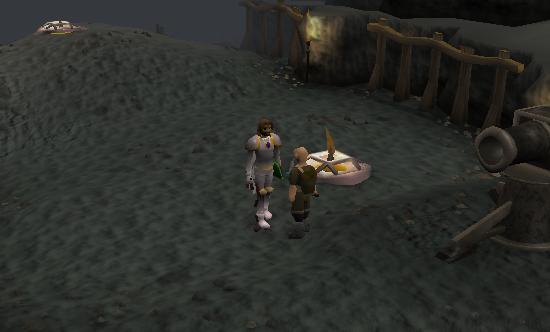 Ahora vuelve donde el Dwarven Ferryman para que cruces nuevamente. Ahora habla con el Dwarven Boatman para que te lleve a Keldagrim a través del río.
Cuando llegues dirígete donde el Librarian que esta en la parte Oeste de la ciudad.

Tienes que preguntarle que sabe sobre rocas impenetrables, te dirá que no sabe mucho acerca de ellas pero conoce un enano que podría ayudarte ya que trabaja con ese tipo de roca. Te dice que el se encuentra en la zona Sur dentro del palacio y su tienda se llama Wemund's Wrench Warehouse.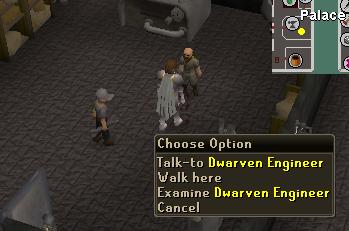 El te dice que tienes que encontrar a un enano llamado Rolad.
Para encontrar a este personaje tienes que dirigirte a donde venden el Dwarven cannon en la Ice Mountain.

Cuando hables con Rolad te dirá que tienes que encontrar unas paginas de un libro que se perdieron dentro de la mina.
Pagina 1: Mata un King Scorpion (level: 32) y recibirás una pagina.
Pagina 2: Se encuentra en un carrito de mina, busca en todos para encontrarla.
Pagina 3: Mina algunos minerales para encontrar esta última.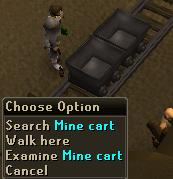 Cuando tengas las 3 paginas, vuelve donde Rolad y juntara las paginas a el libro y te lo entregara, te preguntara si se lo devuelves luego porque le gusta estudiar y aparecen dos opciones (elige la que quieras xD). Lee el libro y ya tendrás la información necesaria sobre la roca, ahora hay que volver donde Dondakan y háblale sobre el libro, este dice que la roca esta poseída por un espíritu de un demonio y que se podría atravesar con algún material amarillo. Usa una barra de oro en Dondakan y tendrán la idea de hacer una bala de cañón de oro.
Ve a algún furnace y usa la barra de oro en el teniendo el ammo mould en el inventario, y crea la gold cannon ball.

Usa la gold cannon ball en Dondakan y la usara para dispararla, esta atravesara completamente la muralla dejando un túnel pero para poder pasar tendrá que dispararte a ti con el cañón (O_o) pero para hacer eso tienes que construir un casco de oro solidó y buscar varios esquemas para hacer el cañón dispara humanos. El te entregara el primero.
Ahora vuelve a hablar con Rolad al Sur de la Ice Mountain, le dirás que Dodakan necesita ayuda para modificar su cañón para disparar humanos, el te pasara un esquema pero… sorpresa! Lo perdió igual que con las paginas del libro, abre el libro y se encontrara el esquema dentro de el.
Ahora ve bajo la White Wolf Mountain, coge una cerveza Dwarven Scout de la mesa y habla con Khorvak y te dará el siguiente esquema.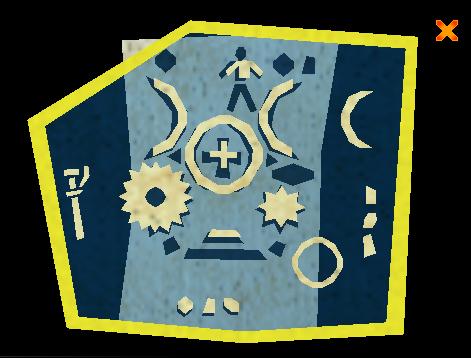 Ahora vuelve a Keldagrim y ve donde el Dwarven Enginner en el palacio (donde esta el anvil) habla con el y te dara el ultimo esquema.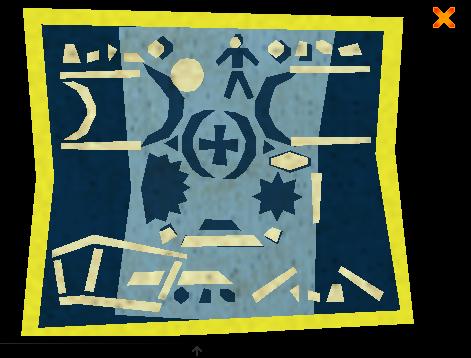 Ahora hay que ensamblar.
Usa el panel para mover los esquemas y dejarlo ensamblado.
Tiene que quedar asi: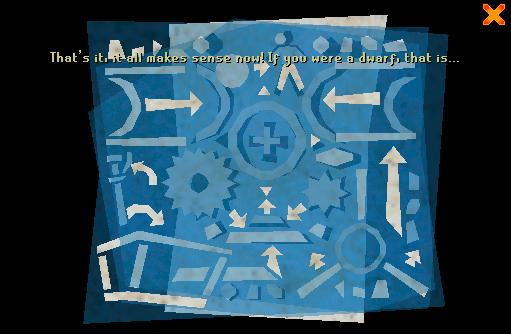 Ahora con el esquema ensamblado necesitamos el casco de oro.
Ahí mismo en el anvil crea el casco, necesitaras 3 gold bar y un hammer.

Habla con Dondakan y dile que quieres que te dispare ahora mismo.
Después de una conversación te veras dentro del cañón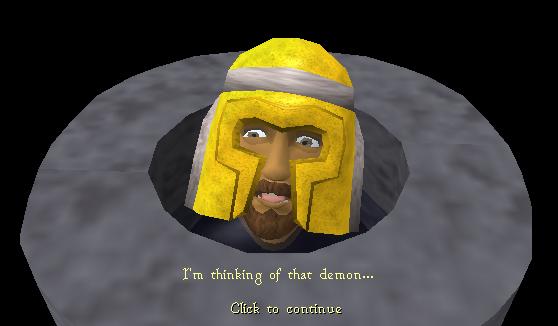 Cuando estés al otro lado, debes minar oro para que el demonio sea mas débil, tienes que tener 6 gold en tu inventario para que sea nivel 125, y si tienes 15 gold será nivel 75.

Cuando tengas 6 o 15 gold (lo que estimes conveniente) sigue el camino, atraviesa la muralla de fuego, intenta atravesar la segunda y no podrás, háblale a la muralla de fuego y el demonio te hablara, aparecerá y te atacara.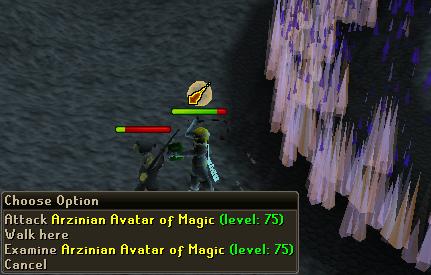 Cuando lo derrotes aparecerás fuera de la cueva, habla con el enano y te preguntara que fue ese sonido en la cueva, y le contaras lo que paso.
Al final te dirá que podrás ocupar cuando quieras la cueva para sacar oro y te regala una Rune Pickaxe.
Felicidades, Quest terminada.