Lugar de comienzo:
Habla con el Priest of Guthix al sur de Piscatoris Fishing Colony

Recompensa:

1 Quest Points
14400 Firemaking Exp

12500 Fletching Exp

11556 Crafting Exp

Acceso a la guarida del Fenix una vez al dia

Requerimientos:
53 Fletching

52 Crafting

55 Firemaking

Objetos Necesarios:
Ninguno
1.- Habla con el Priest of Guthix, dice que en la cueva hay un fenix legendario que fue herido gravemente y que hay que hacer un ritual para salvarlo, despues de algo de conversacion te pregunta si lo vas a ayudar, selecciona "Yes, i will help".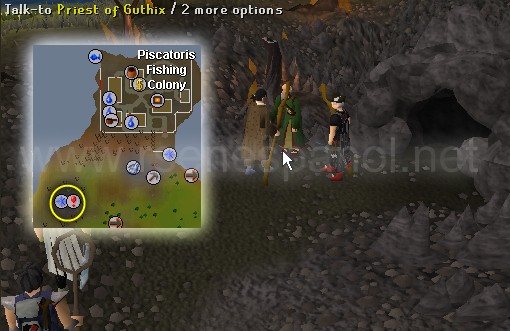 2.- Vuelve a hablar con el y preguntale sobre "The phoenix" y "The phoenix lair", al preguntar por "The ritual" te explicara el ritual y luego te ofrece darte los materiales selecciona "Yes, please give me the tools i need" y te dara Secateurs, Knife y Tinderbox.
3.- Entra a la cueva y en cada cueva camina hacia lo verde en el minimap, corta unas ramas del arbol y camina hacia la siguiente cueva.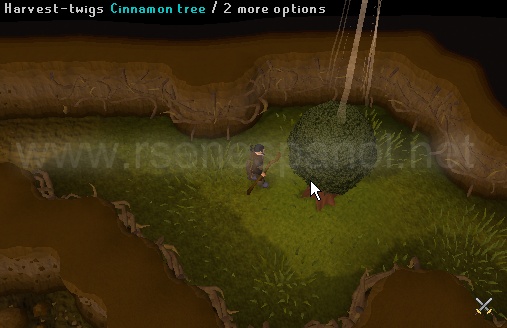 4.- Cuando llegues a la cueva del fenix usa tu knife en las ramas que cortaste. Y usa los listones que quedaron en la hoguera.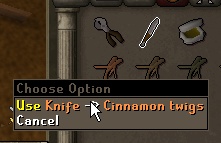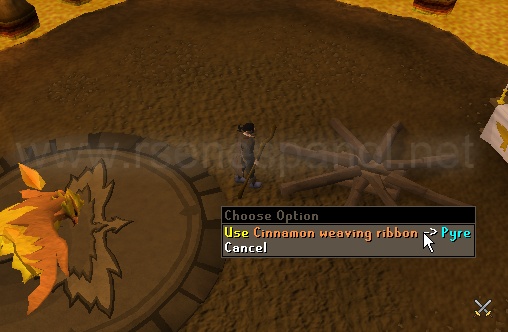 5.- Ahora usa tu tinderbox en la hogera.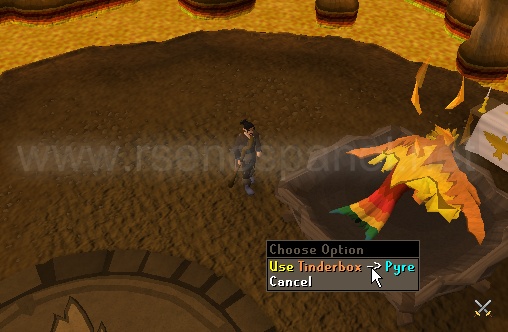 6.- Sal de la cueva y habla con el Priest of Guthix para terminar la quest.