Escrita por: Kurch_n
Lugar de comienzo: Empieza hablando con Vanstrom Klause en el bar de Canifis.
Requerimientos:
25 Agility
Lo necesario para defenderte de un monstruo de level 97.
Quest necesarios:
Objetos necesarios:
Un Druid pouch con 15 o mas Nature Harvests
Silver sickle(b)
6 Plank
225 Steel Nails
Hammer
Steel Longsword
2 Steel Sword
Steel Dagger
Steel Mace
Steel Warhammer
100gp
Para comenzarlo tienes que ir a Canifis a hablar con Vanstrom Klause en el bar.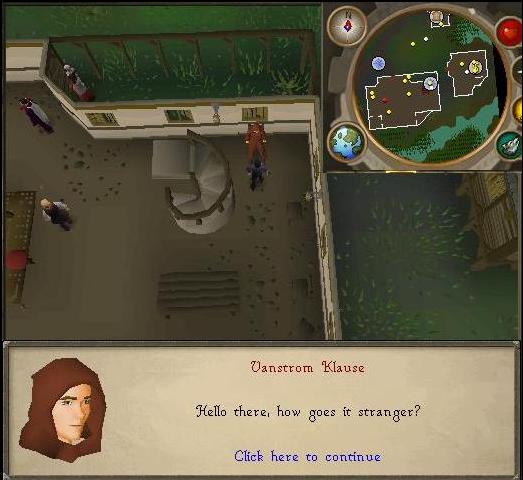 Le contestarás lo siguiente:
Why do they need help? Are they in trouble?
Perhaps I could help you out here.
Yes, I'll do it!
Luego de eso necesitaras ir al este de Mort'ton a hablar con el boatman.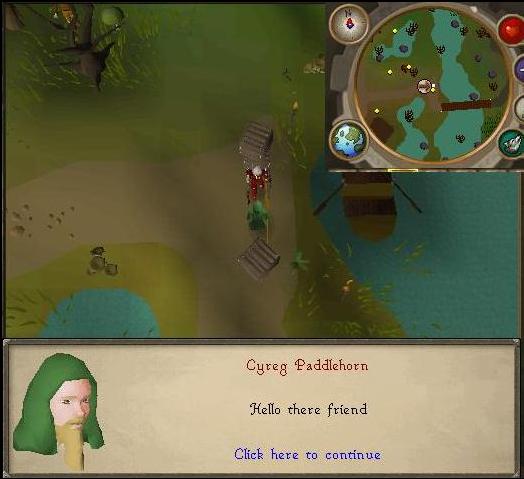 Le contestarás lo siguiente:
Well, I guees they…..
Resourceful enough to get…
If you don't tell me….
What kind of a man…
Luego le das los plank y haces click en el bote que esta a su lado, te llevara a Hollows pero para esto le tienes que pagar.
Una vez ahí caminas hacia el norte y llegaras al puente, subes y lo arreglas.(Click derecho, repair)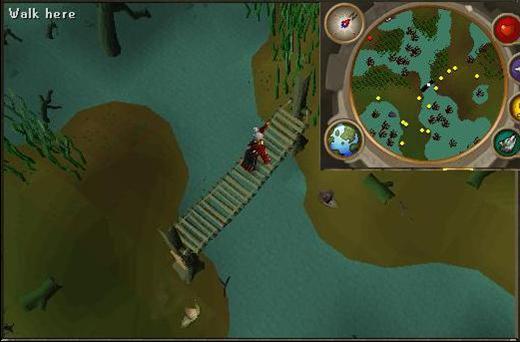 Ya que este reparado bajas y hablas con el hombre que esta cerca. Le das en la primera opción. De ahí te dirá que le tienes que contestar unas cuantas preguntas.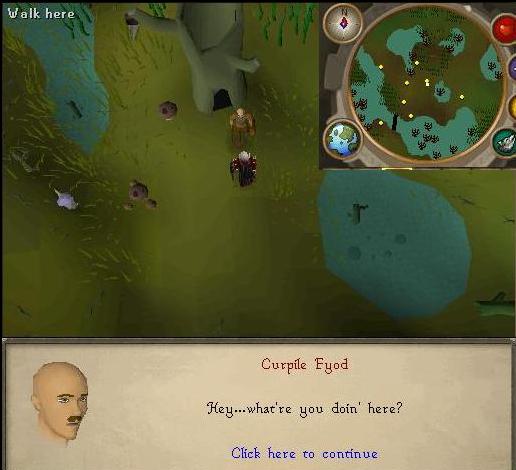 Posibles preguntas y sus respuestas:
Who is the only female in the Myreque?
R= Sani Piliu
Who is the leader of the Myreque?
R= Veliaf Hurtz
Who is the youngest member fo the Myreque?
R= Ivan Strom
What is the boatman's name?
R= Cyreg Paddlehorm
Who is the scholar of the Myreque?
R= Polmafi Ferdygris
What family is rumored to rule over Morytania?
R= Draken
What does Myreque mean?
R= Hidden in Myre
Luego de que le contestes todas las preguntas ve un poco al norte y encontrarás la puerta.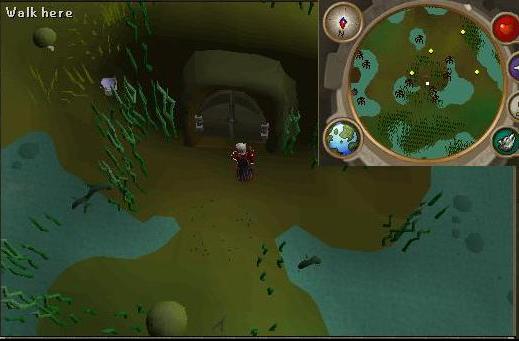 Una vez adentro vas un poco al norte y le das click derecho y en la opción Squeeze-past.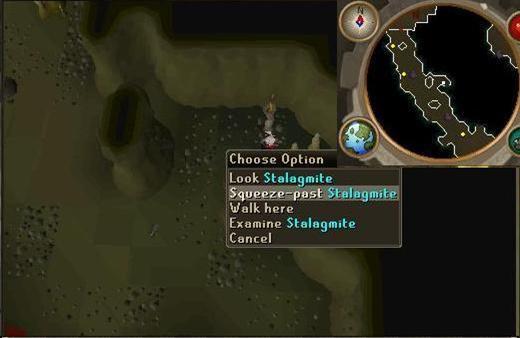 Ahí hablas con Velaif Hurtz, después de eso habla con todos los que están ahí y cuando termines, vuelve a hablar con Velaif, verás un video.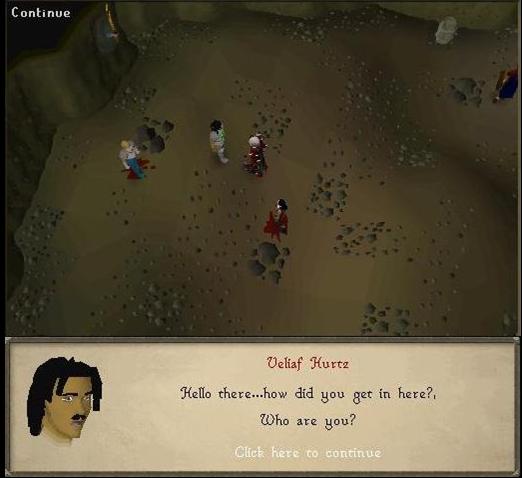 Al terminar tendrás que matar al esqueleton hellhound lvl 97.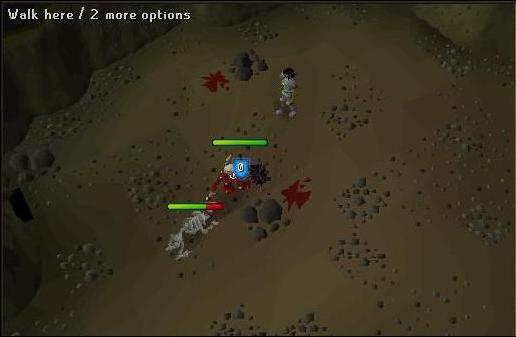 Cuando lo mates, tomas lo que te deja y vuelve a hablar con Velaif Hurtz. Le preguntas como salir de ahí. Sal del cuarto y vas al norte y pasas la pared.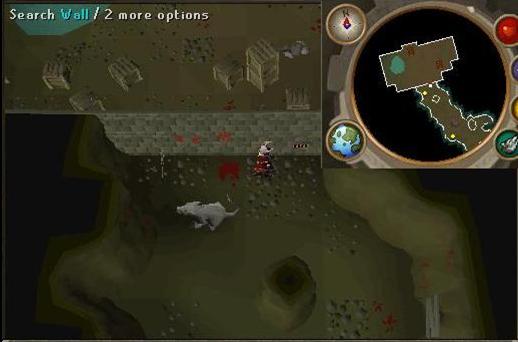 Sube las escaleras y estarás en Canifis, ve al bar a hablar con Vanstrom Klause.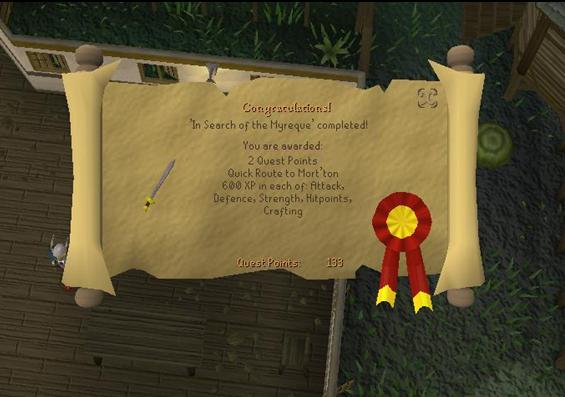 ¡¡¡¡FELICIDADES QUEST TERMINADA!!!!