Lugar de comienzo:

Tree Gnome Village, Hablando con el Rey Bolre.

Recompensa:

2 Quest Points

11450 Attack Exp

Gnome amulet

Habilidad para usar la red de transporte de los spirit trees

Requerimientos:

Matar a Khazard Warlord nivel 112.

Objetos Necesarios:

6 Logs normales.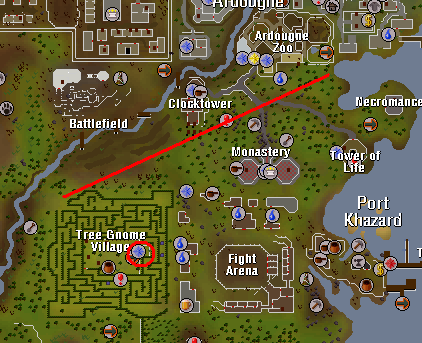 Caminar a través del laberinto y hablar con el Rey, el dirá usted que el árbol esta en peligro, y lo mandara a hablar con el Comandante Montai, y lo trasportara fuera del laberinto.
Ahora, Camine hacia el norte antes de llegar al battlefield, y hablar con el Comandante Montai, El te pedirá que le consigas algunos Logs, (6 en total). Ahora bien, si los tienes hablas con el de nuevo, cuando vea que sus logs desaparecieron de su inventario, vuelva a hablar con el y ahora si ofrézcase para ayudarlo a encontrar las coordenadas.
Ahora bien, es Hora de buscar las cordenadas.
Las cordenadas te las dan unos gnomes llamados Trackers, para encontrarlos deberas, atravesar el puente hasta llegar al Battlefield.
El Primer tracker se encuentra detrás del edificio, el te dara la cordenada: Altura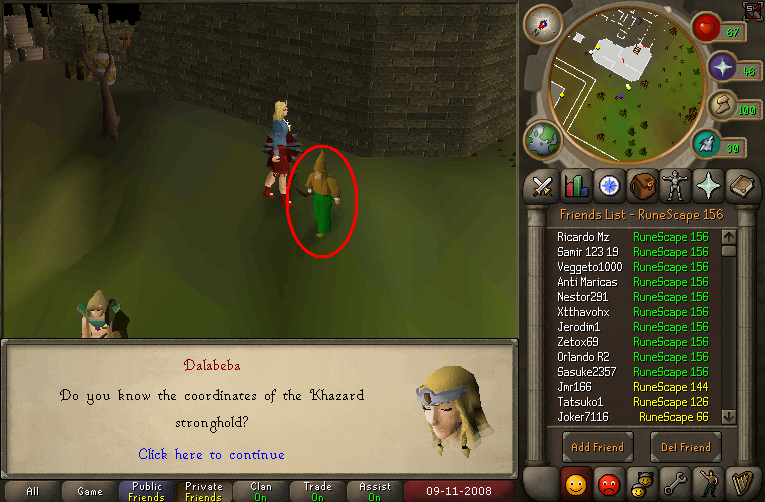 El segundo Tracker se encuentra dentro de la carcel, habla con el y te dara la cordenada Y: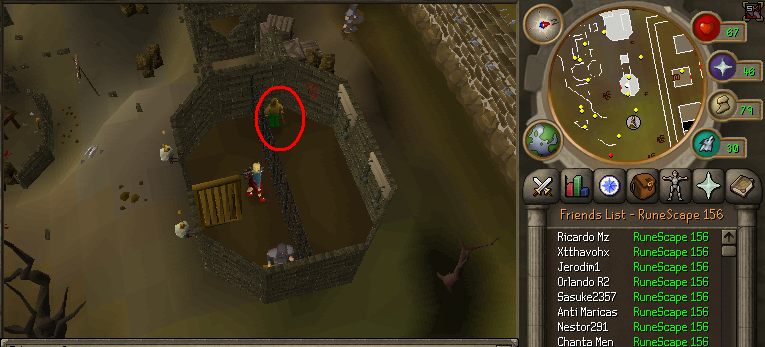 Al Oeste del Edificio encontraras al Ultimo Tracker, El al parecer esta algo loco, pero tienes que tener precaucion con el acertijo que te da ya que es diferente para cada persona.
Less that my fingers…. lo que significa 4
Less that my hands…… lo que significa 1
More that my head……. lo que significa 2
Less that our feet ….. lo que significa 3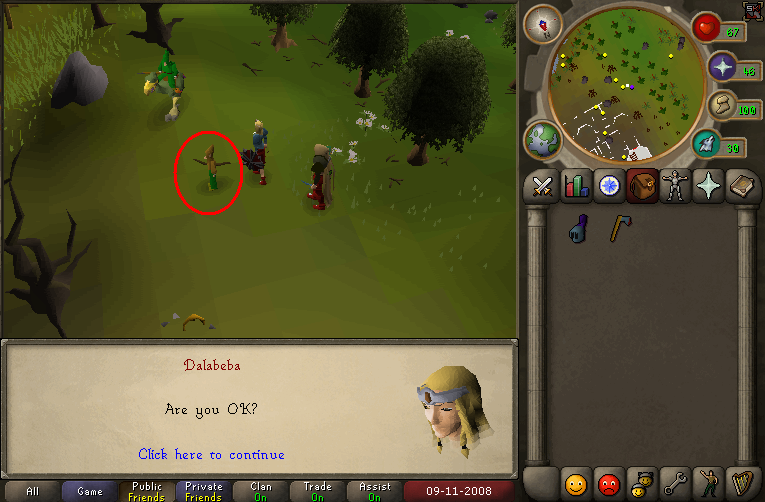 Ahora que tienes todas las cordenadas regresa al lado de los gnomes y y especifica las cordenadas en la ballesta, (es como una arco grandote).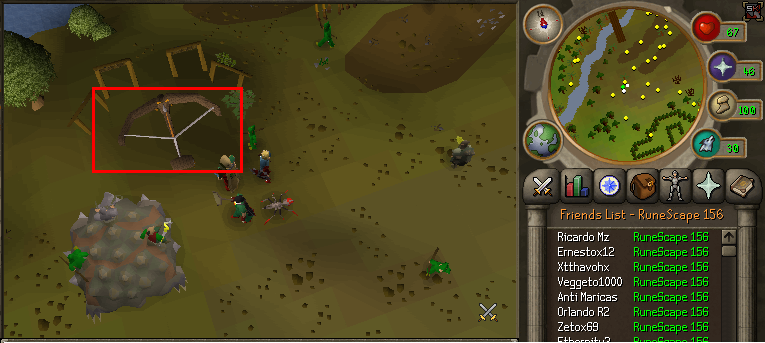 Ahora, si introdujistes las cordenadas correctamente, te dira que la flecha dio en el blanco. Asi que cruzas el punte hasta el edificio, y veras una pared que esta derrumbada.
Cruzas por ella.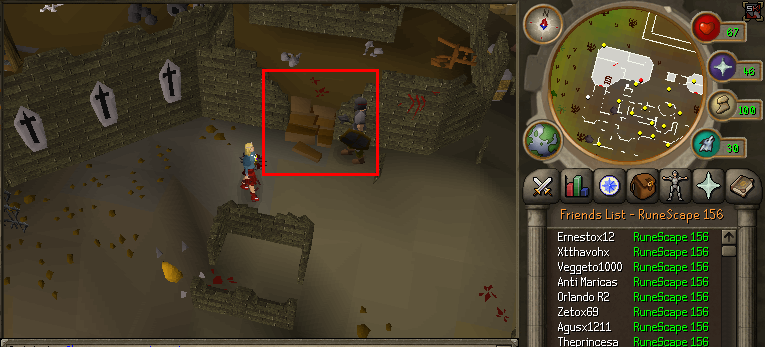 Inmediatamente te atacara un guardia, matalo y sube las escaleras hasta llegar al segundo piso. Alli abre el cofre, y te atacara otro guardia, si quieres matalo, o camina para hasta que te deje de atacar.
Ahora que ya tienes el orb, ve y habla con el Rey de nuevo, y te dira que es muy tarde, que los khazards vinieron en la noche y se robaron los orbs, entonces, ofrecete a ayudarlos, y de nuevo te teleport afuera del laberinto.
Ahora bien es hora de peliar, camina hacia el noreste, y pasaras unos lobos, y luego unos warriors. Alli encontraras a un khazard warlord lvl 112, matalo y recuperaras los orbs robados.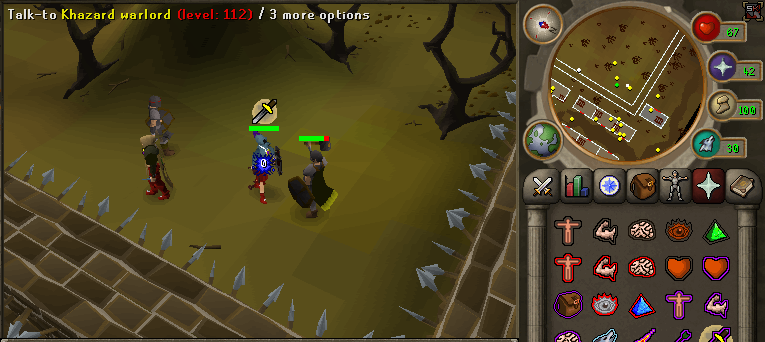 Después de matarlo recuperaras los orbs, y llevaselo al rey, Y listo Queso terminada.