Escrita por: Cesarmanuel
Imagenes por: Soul Abaddon
Comienzo:
Habla con cyrius en la Rune essence Mine de Lunar Isle.
Requerimientos:
Quests:
Lunar Diplomacy
Eadgar's Ruse
Objectos necesarios para Completar la Quest:
Seal of Passage
(Food para recuperar a Cyrius, Lleva 5 peces de 3 diferentes tipos = 15)(Ej: 5 monkfish, 5 Tuna, 5 Shark, luego 12 de 3 tipos)
1 astral rune
Martillo
Tinderbox
Pestle and Mortal
Goutweed
Armadura y Arma.
Objectos Recomendado:
Super Potions
Teleport al Moon Clan.
Reecompenza:
15k Hp XP
10k Magic xp
Una Lampara que Da 15k xp en Cualquier combat skill.
Instrucciones:
Ve a Lunar Isle y baja a la mina y entra por un pequeño hoyo en una de las paredes de la cueva, donde esta el símbolo de quest.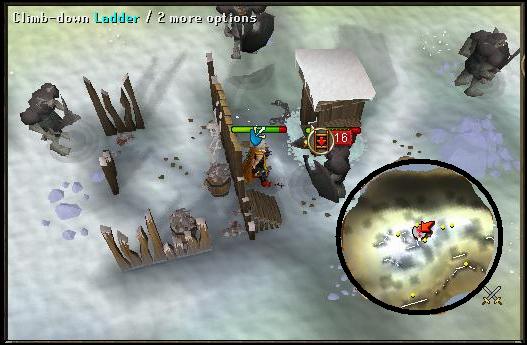 Habla con Cyrius (Fallen Man) que esta tirado.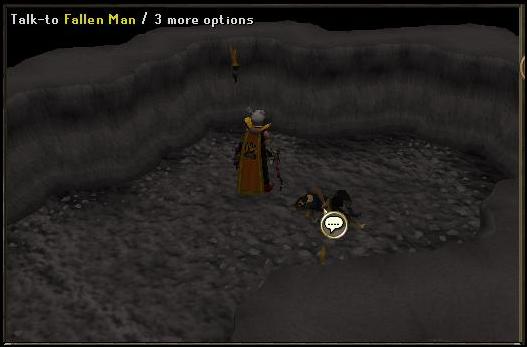 Al hablar con el y te darás cuenta de que necesita ayuda, si le das a la opción de inspect veras que tienes que llenar su estado al 100%, dándole comida le subirá al vida, trata de subirla al 40%, luego comienza a hablar con el para subir su espíritu.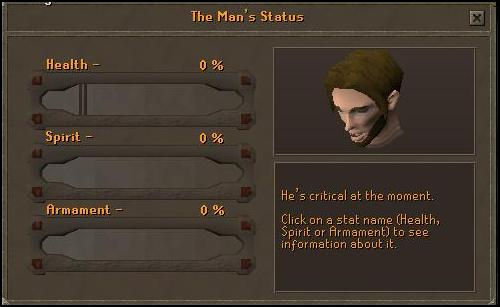 Te pedirá que le consigas armadura, y te dirá que hables con su amigo en el banco y le pidas la armadura. La armadura varia para cada jugador y cuando llenes el baul con armour usa el npc conctac spell y preguntale que tal lo que le llevas, si esta de acuerdo con todo llévaselo.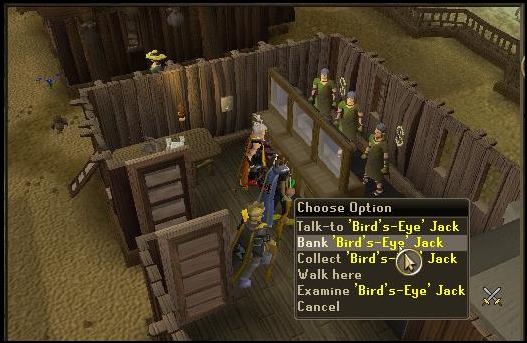 Llévale la armadura, luego trata de subir su espíritu al 100% y su vida también. Luego de que todo este en 100% empezaran a hablar de cada uno y te pedirá que hable con Oneiromancer, esta se encuentra  en el astral altar.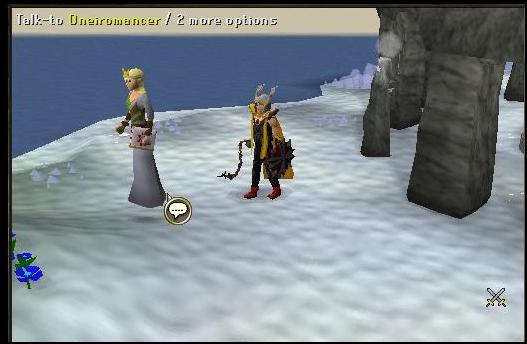 Te dirá que para devolverle su coraje a Cyrius debes entrar al mundo de lo sueños y derrotar su temor y para hacerlo tienes que llenar el vial que ella te da.
Para hacer la poción, llena el vial con agua (al lado del banco), añade la Goutweed y luego usa un Hammer en la Astral Rune, luego úsala con el Pestle and Mortar y luego añádela a la poción.
Prepárate para la batalla contra enemigos nivel: 343, 223, 274 y 108 sin  usar prayer ni summoning, así que toma la comida que creas conveniente, (preferente comida de nivel alto como Rocktail, Sharks o Saradomin brews) tu mejor armadura y encuéntrate con Cyrius en la hoguera con una tinderbox para empezar.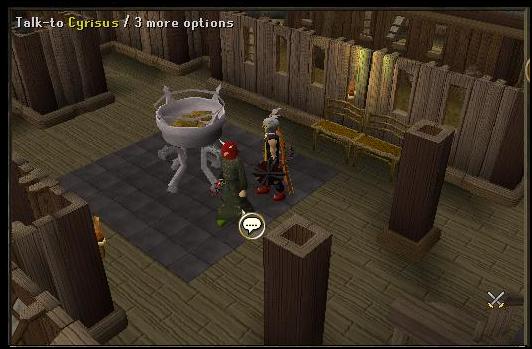 Cuando entres en el reino de lo sueños empezara la batalla.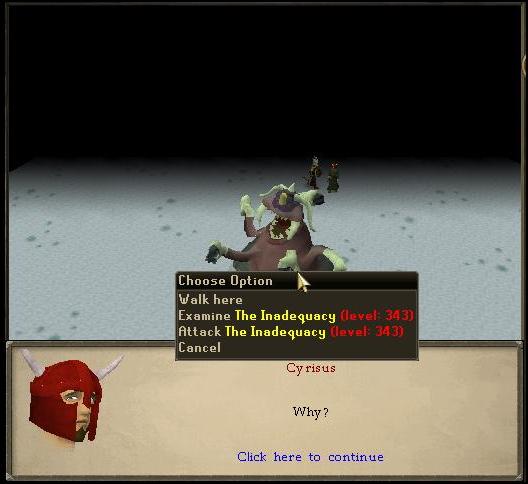 Luego de que mates a todos, Cyrisus vencerá su sueño.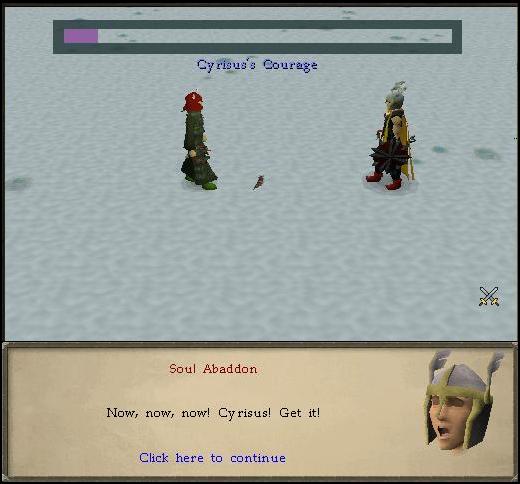 Regresa con Oneiromancer para completar la Quest.
Felicidades Quest Completa!