Lugar de comienzo:
Granja al norte de Lumbridge,
Habla con Fred the Farmer.

Recompensa:
1 Quest Point.
150 Crafting Exp.
60 Coins.

Objetos Necesarios:
Shears, las obtienes durante la quest.

Requerimientos:
Ninguno.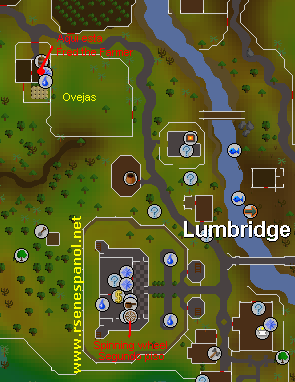 1.- Fred te pedira 20 balls of wool, cuando aceptes toma las shears (tijeras) que estan sobre la mesa.
2.- Ahora sal de la casa ve al corral de las ovejas y has clic sobre las ovejas, automaticamente les quitaras
la wool (lana) y aparecera en tu inventario, necesitaras 20.
3.- Cuando tengas 20 piezas de wool, ve al castillo de lumbridge y sube al segundo piso, en uno de los cuartos hay
una Spining wheel, has clic en esta y se abrira una pantalla, ahora has 20 ball of wool.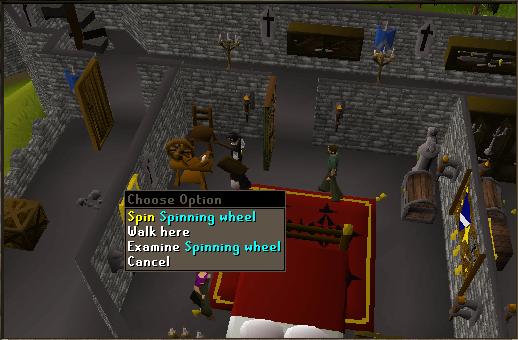 4.- Lleva las 20 ball of wool a Fred para obtener tu recompensa!
(si antes de empezar la quest ya tienes las 20 ball of wool llevalas contigo y empeza la quest,
vuelve a hablarle y te quitara las balls of wool y te recompensara!)