Enviada por: Guerrak
A Tail Of Two Cats
Icthlarin's Little Helper y Gertrude's Cat.
Un Gato,  CatSpeak Amulet,  5 Deaths Runes, Shantay Pass, Tinderbox, Bucket of Milk, Chocolate Cake, 4 Potato Seeds, Seed Dibber, Rake, Logs, Shears, Vial of Water, Desert Robes, games necklace (opcional), teleports (opcional) 400gps y waterskins.
Para empezar este quest ve con unferth que esta en su casa en burthope cerca de la general shop cuando hables con el tu gato saltara de la maleta y empesaran a entablar una conversación gato/hombre xd este te dira que hables con hild porque ella sabe como encontrar a bob su gato perdido.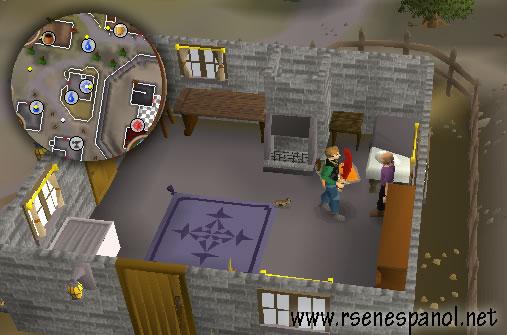 Ve con hild esta en la casa de al lado la que tiene el simbolo de una gota de agua en el mapa.
Ella te pedirá 5 death runes para encantar tu catspeak amulet después te dara las instrucciones para poder usarlo correctamente.
Usarlo es realmente simple solo tocale los bigostes al gato para mover la luz a tu antojo . Cuando los ojos del gatos brillen y su boca empiece a mover sabras cual es la dirección para buscar a bob tienes que encontrarlo esta es la parte difícil del quest.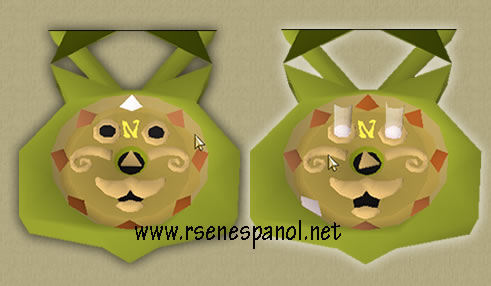 Cuando encuentres a bob, (yo lo encontre en catherby y mi amiga lo encontro cerca de draynor mansion). Habla con el, tu gato y el comenzarán a hablar y descubriras que bob esta enamorado pero su novia no lo quiere por no pertenecer a una familia de renombre entonces tu misión sera descubrir quienes fueron los padres de bob.
De acuerdo ahora debemos ir con Gertrudis (varrock la tipa que vende los gatitos)  para que nos diga todo lo que sepa de bob pero no sabra mucho luego su gato vendrá y le dira algo que tampoco será de mucha utilidad luego deberemos acudir a reldo el bibliotecario de varrock para que nos diga lo que sabe!! A reldo pregúntenle por Roberto.
Luego que nos diga que bob era un tipo llamado robert y bla bla, vamos con bob nuevamente al mismo lugar donde lo encontramos la primera vez, hablamos con el y luego vamos a hablar con la esfinge de sonampthen. (señala la primera opción).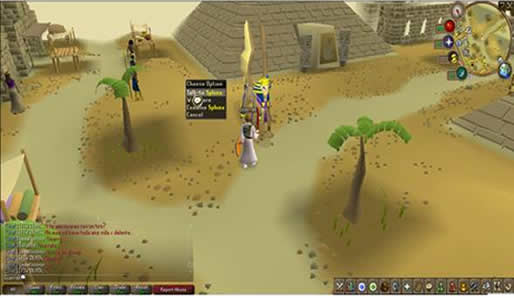 Luego que hables con ella, te ayudara, te preguntara si quieres ver un mini clic (velo es divertido dura 20 segundos). y luego te preguntara si te teletranspora a la casa del tipo de burthope. (elige esa para no tener q sufrir tanto).
Ahora tienes que hacer las tareas para este tipo (unferth):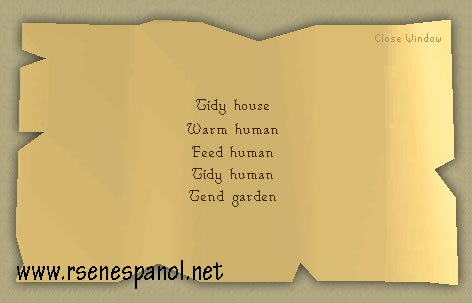 Arreglar la casa – Hacer la cama en la esquina.
calentar Humanos – Encender un fuego en la chimenea con los registros y una Tinderbox.
alimentar Humanos – Utilice un cubo de leche y un pastel de chocolate en la mesa.
Arreglar Humanos – Use un par de tijeras en Unferth a cortarse el pelo.
Tienden Jardín – Crecer unas patatas en su jardín (tienes q esperar como nab hasta que cresca).
Cuando termines habla con el te dira que aun se siente enfermo y triste entonces ve a varrock con el apothecary y preguntale la primera opcion el te dira que es solo cuestion de sugestion entonces te dira que te difraces de doctor o enfermara puedes elegir entre la bandana de enfermera o el etetoscopio de doctor.
Regresa a burthope habla con el, le daras el vial con agua como ·potion· y se sentira mejor.
Ve donde bob nuevamente (al mismo lugar de la primera vez) y habla con bob, veras algunos videos divertidos de el y su novia, uno donde se pierden y van a dar al kbd y otro donde van en un barco como en la escena de titanic y bob dice " Im de king of Runescape".
Por ultimo vuelve con unferth y terminaras el quest: te dara una cajita de regalo que en ella contiene un mouse toy y dos lamparas de 2.5k de xp cada una.