Escrita por: Cesarmanuel
Lugar de Comienzo:
Habla con Golrie en las Cuevas debajo de la Tree Gnome Village
Requerimientos:
Quest:
The Path of Glouphire
Rovin Elves
Niveles:
64 Agility
62 Construction
61 Runecrafting
64 Thieving
Objetos necesarios:
La Quest
Para empezar ve con Golrie en las cuevas debajo de la Tree Gnome Village Para empezar la Quest.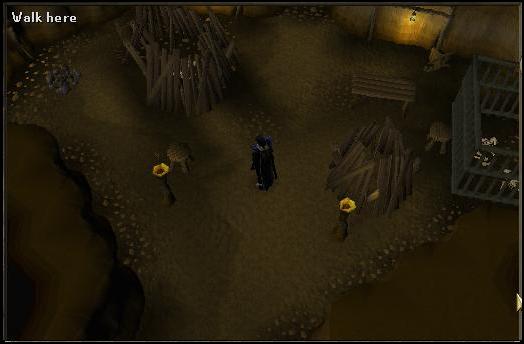 El te dira que ha encontrado una carta de su abuela quien murió 7 años atrás de sobre donde se encontraba su abuelo y que el estaba en aposandra (ciudad aun no revelada a los jugadores) y que esta ciudad se encuentra  en las tierras de los elfos y que necesitan 2 exploradores los cuales serán tu y su madre! Golrie te llevara para que conozcas a su abuela y puedan partir.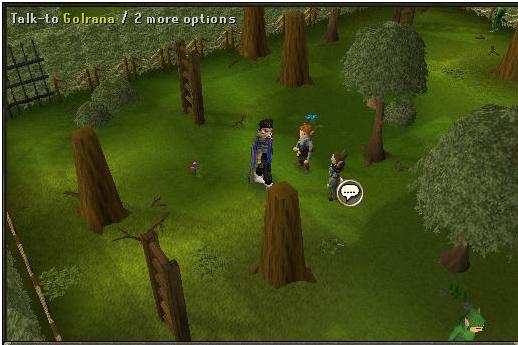 Te dira que te vera en un lugar al norte del observatorio y de Ourania altar (ZMI Altar), así que ve hacia allá para partir hacia Lletya.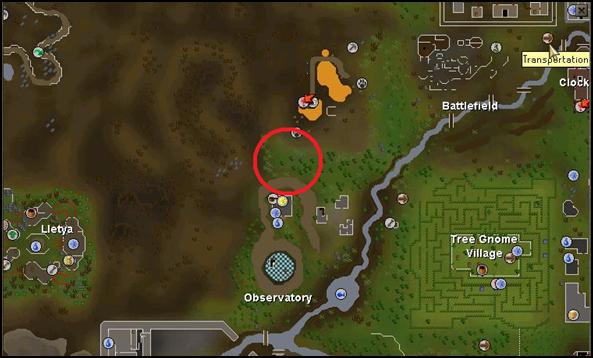 Cuando lleges alla dile que estas listo para partir, asique ve un poco al noroeste hasta encontrarte con un dead tree con una cueva debajo, investigalo y entra en el.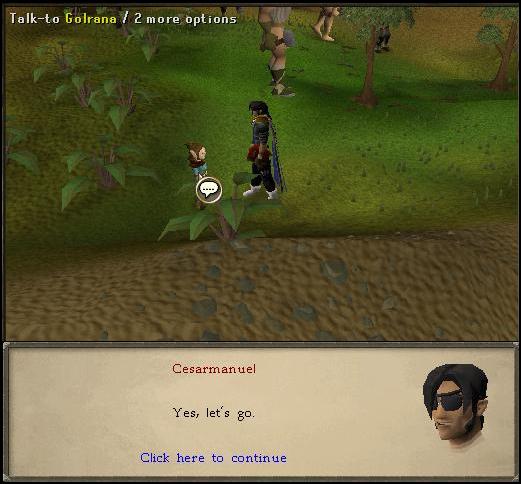 Cuando entres veras un avismo asique investiga la roca del sur y veras que es como un pasaje al otro lado, pero eres muy pesado asique golrana lo pasara y atara una soga para que pases por allí.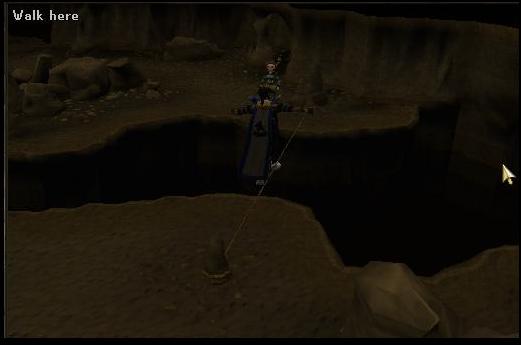 Sigue la cueva por el único camino hasta que lleges al próximo obstáculo, en este solo tendras que ir saltando las plataformas y asi llegar al otro lado y seguir el camino.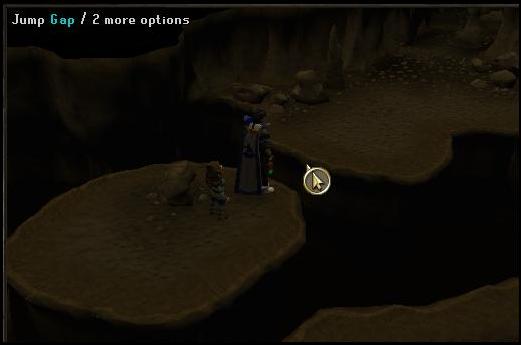 Avanza hasta el próximo obstáculo en este veras que falta una roca, asique investiga la pequeña cueva en la pared y golrana pasara por allí, empujara la roca para que asi puedas pasar.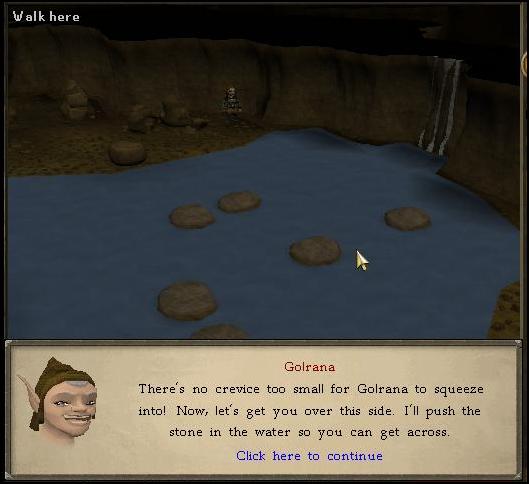 Sigue el camino hasta la salida de la cueva, de allí ve todo el camino posible hasta que veas un árbol sin hojas, investígalo y Golrana te dira que parece lo suficientemente fuerte para escalarlo, te dará una rope y bajaras por el árbol entrando a Lletya.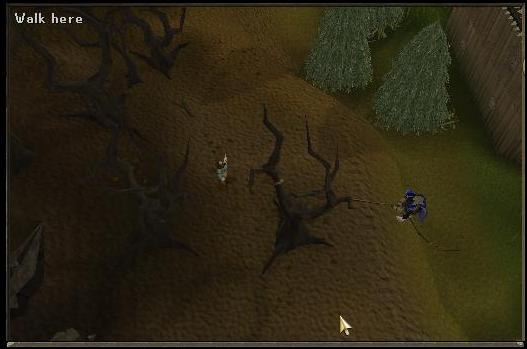 Cuando entres a Lletya una elfa Ifflen te recibirá y te dira que el laboratorio del padre de golrana se encuentra oeste del pueblo cerca de las ovejas, asi que dirigete allí y habla con golrana, ella te dira que leeas el libro que esta allí para ver como funciona todo, tendras que buscar varios objectos para construir el aparato de imaginación, asique rebusca en todo el laboratorio hasta que los encuentres.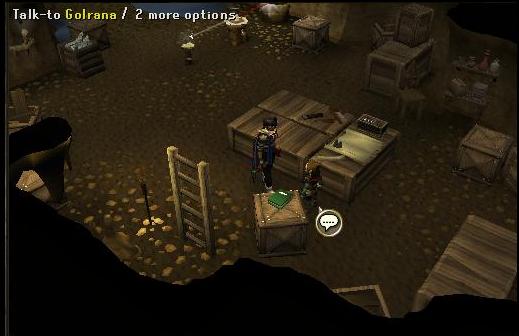 Habrá un ítem que se encuentra detrás del retrato que se encuentra al oeste de la habitación.
El puzzle consiste en conseguir el color y que la Valencia de cada parte (parecido al puzzle en the path of glouphire) para conseguir el color deveras de hacer esto:
Para formar el cyan tendras que usar partes semejantes de green y blue.
Magenta puede ser creado usando:
§  Partes semejantes de red y blue.
Tres partes Red y 2 indigo.
Una parte red y 2 partes violet.
Yellow puede ser creado usando:
Partes semejantes de red y green.
Una parte green y 2 oranges.
solamente yellow.
color
Value
circulo
almendra
triangulo
cuadrado
pentágono
hexágono
Red
1
2
3
4
5
6
Orange
2
4
6
8
10
12
Yellow
3
6
9
12
15
18
Green
4
8
12
16
20
24
Blue
5
10
15
20
25
30
Indigo
6
12
18
24
30
36
Violet
7
14
21
28
35
42
Para formar un coin necesitaras sacar una seed de la caja del lado del platon, puedes  coger hasta 3, asi que haras 3 figuras de las que escojas, para hacer una figura tendras que llenar el platon con agua, un platon vacio creara un circulo y uno completo un hexágono, asi tendras una idea… para cambiar el color giras el espejo que esta cerca y el color que se torne el platon de ese será el coin que hagas.
Un ejemplo: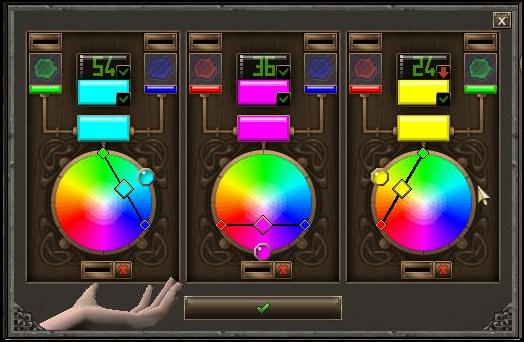 Cyan: tuve que llenar el platón totalmente, luego usar la seed y el mirror en verde y luego el azul para crearlos, al sumar las 2 valencias de cada pieza es igual a 54 y si combinas verde y azul dará cyan.
Nota: puedes conseguir los colores de otras formas pero te aseguro que el numero requerido no te dará.
Cuando este calibrado golrana te dira que se te encuentren en el banco de Lletya para partir, sal y habla con golrana en el banco, cuando estén partiendo golrana notara una ventana de aire la cual no estaba y eso comprobara que el aparato anti-ilusiones funciona.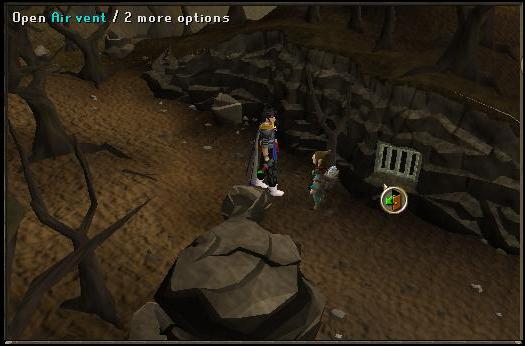 Asi que trataran de entrar y veras una cutscene en la que ves como un ejército es entrenado, durante la cutscene veras como caen por la tubería de aire y Golrana esta en otra parte del dungeon y tendras que buscarla.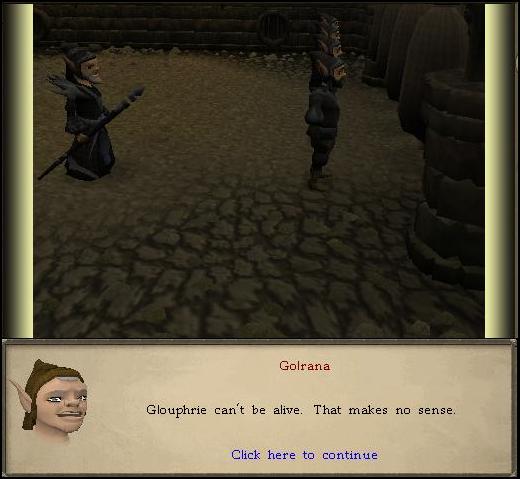 Cuando salgas veras muchas tortoises minando, para proseguir sube las escaleras a tu lado, veras una cámara, trata de pasar por la pared norte, hasta que lleges a una la cual esta mirando la celda, veras que se puede rotar y hazlo para proseguir.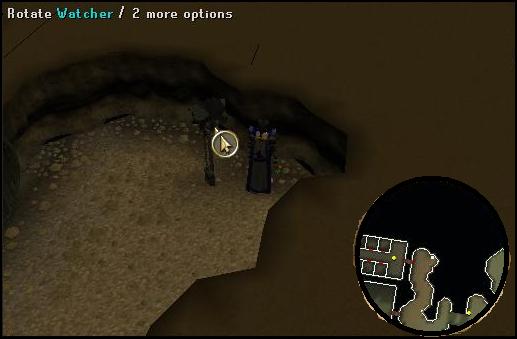 Cuando pases la puerta habla con el terrorbird y convencelo de que eres glouphire y se ira, sigue hasta la celda de bolrie ábrela y el te hara un quiz para probar kien eres, estas son las respuetas:
The elf he mentioned in his letter: Ilfeen
The gnome the letter was addressed to: Gena
The number of possible combinations with his machine: 42
What was on his picture at his wall in his cave: The grand tree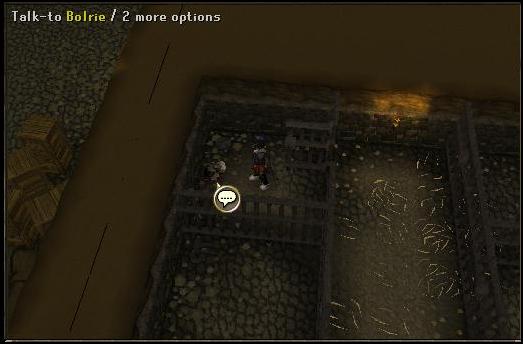 Ahora salgan de alli y ve detras de la escalera que subiste y veras una CutScene donde te muestran como aparecen esos terrorbird y los warped también. Al final de la cutscene veras como los descubren y saldrán del dungeon, usa la piedra de alfrente de la air vent para taparla y que no te puedan encontrar.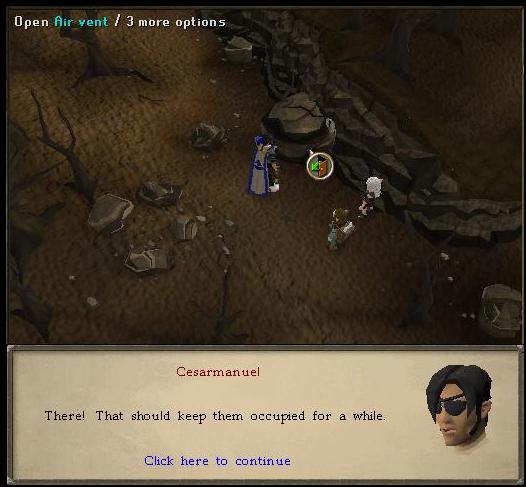 Golrana llamara a los gnome gliders para que los recojan, los llevaran ala tree gnome villaje, le contaran al rey todo lo que paso y este se encontrara con su hermano bolrie.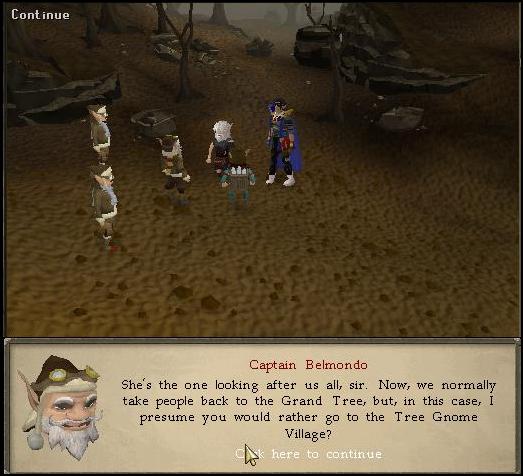 Felicidades!! Quest Completa!!